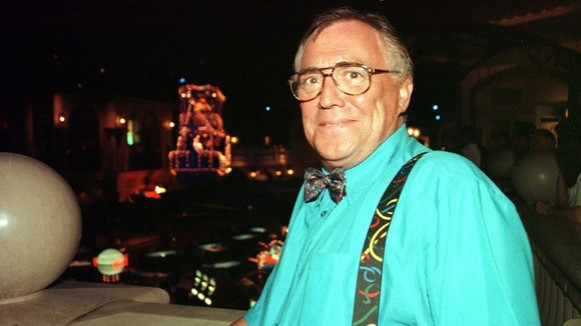 Bill Tarmey, the actor who played the popular soap character Jack Duckworth on Coronation Street, has died aged 71.
The family of Tarmey confirmed the actor in Tenerife. A spokesman for the ITV programme said the cast and crew are "devastated" by his death.
His family described him as a "wonderful husband, father and brother".
Tarmey played the character of Jack Duckworth on Coronation Street for 31 years having first appeared in 1979.
A statement from the show said: "Our thoughts and prayers are with Bill's wife and soulmate Ali and their family at this very sad time."
He left the show in 2010 after deciding to look after his son Carl, who was suffering from a life-threatening brain tumour.
He told ITV Granada in May: "If this hadn't happened they would've had to drag me out of there screaming. It was a wonderful bloody job, especially for an old coffin-dodger".
Tarmey was born William Piddington in Ardwick, Manchester in April 1941. His father died during the Second World War and his mother, Lilian, re-married shortly afterwards. Tarmey began his working life as an apprentice to his step-father, Robert Cleworth, in the asphalt business.
In 1968 he gave up his job as an asphalt spreader to become an entertainer, singing in nightclubs and appearing as an extra on various programmes, including Coronation Street. His appearances on the show steadily increased in duration and frequency, and his natural chemistry with on-screen wife Vera, played by Liz Dawn, eventually earned both actors a permanent contract.
Dogged by ill-health throughout his life, he suffered a heart attack aged 35, followed by a stroke a year later.
A heavy smoker, he underwent a quadruple heart bypass 15 years ago and another bypass operation following a minor heart attack in in 2002.
Although best known for his acting, Tarmey was also an accomplished singer and released several albums including A Gift of Love in 1993 and After Hours in 1996.
Fellow Coronation Street actors have also paid tributes to the 71-year-old.
Antony Cotton, who plays Sean Tully in the show, paid tribute on Twitter saying: "Goodnight Bill Tarmey. You were the best. We'll miss you so much x".
Charlie Condou, who plays Marcus Den said: "I am devastated to hear that the wonderful Bill Tarmey has died. He was a beautiful, funny and lovely man, and he will be missed by us all."