Court stops UK press identifying celebrity who had a threesome in olive oil-filled pool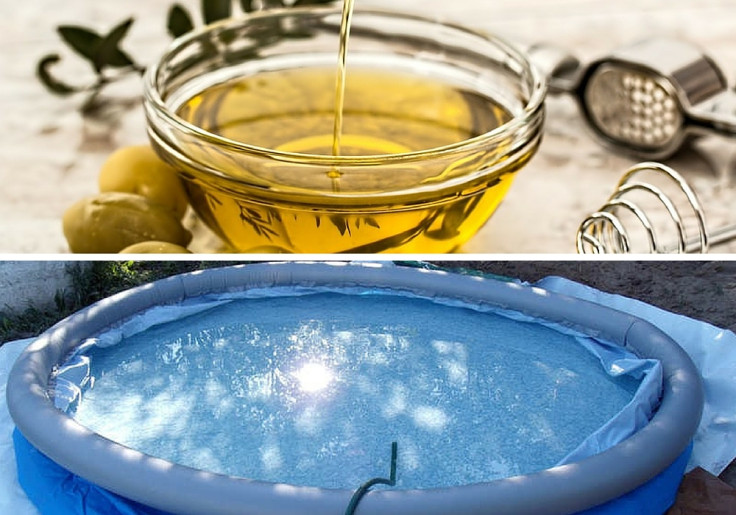 A married celebrity who had a threesome with another couple whilst "splashing around in a paddling pool filled with olive oil" has won an injunction preventing the story being printed in the UK. The celebrity has already been named thousands of times on social media and in print by a US magazine, but the story and identifying the celebrity is been banned in the UK.
The celebrity, who was due to be named by The Sun, was said to have had a relationship with the couple for "several years" after they began chatting on Facebook, and even attended the celebrity's birthday on one occasion. They parted ways, with the last time they met being a threesome.
Now the pair are barred from telling their story in the British press, despite The Sun on Sunday deciding to print their story on Sunday, 10 April. The newspaper says it will go to the Court of Appeal next week to challenge the injunction.
Both the celebrity and their spouse won the interim judgement at the same court when two judges overturned an earlier ruling saying the couple could not gag the newspaper. The decision was made by Lord Justice Rupert Jackson and Lady Justice Eleanor King in January, but published in March.
The couple told the newspaper: "It was all a bit weird looking back, but I was attracted to the glitz and glamour of that world. PJS [the individual who took part in the threesome] definitely played on their celebrity connections and image."
The ruling was made behind closed doors and seems to indicate PJS's right to have an affair secret despite having given plenty of interviews to magazines in the past. It has been alleged that the couple's children were used as a reason to ban the story.
Bob Satchwell, executive director of the Society of Editors, said to the MailOnline: "If people are embarrassed if something is revealed, why do it? And if they argue that their children will suffer, that is for them to decide before they carry out the activity.
"The courts are already crowded and when an injunction cannot be seriously and properly enforced because of the internet and social media, it just seems like a complete waste of resources."
© Copyright IBTimes 2023. All rights reserved.