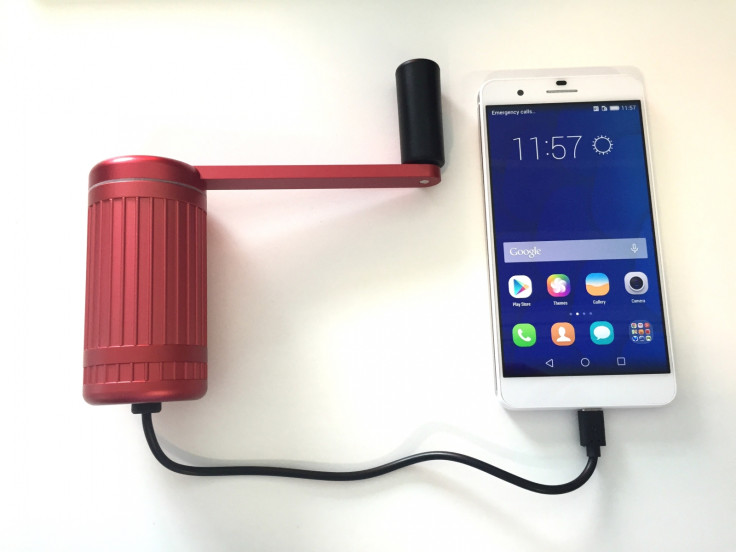 Despite the unrelenting hyperbole spouted by almost all technology companies these days – "our new phone is just magical/revolutionary/extraordinary" – few claim their products can actually save your life.
That's where this comes in. The Crank Monkey phone charger by Power Traveller uses a winding system to provide instant power to dead phones, and its makers say it is perfect for when "you're part of a rescue team on a mountain, in distress on a yacht at sea [or] stuck in the snow". We've all been there.
There are no batteries inside the charger. Instead, you plug it in (there are micro and mini USB adaptors, plus a USB port for almost any cable, new and old iPhones included) and wind the detachable handle.
Power is delivered instantly and its makers claim 10 minutes of winding will give an iPhone 6 enough juice for an 18-20 minute phone call – which will hopefully be enough to tell mountain rescue where you are when you've fallen off a ski lift and the wolves are approaching.
That same 10 minutes of winding will top up an iPad mini by around 2.5%, if sending one last selfie to Instagram is more important than calling for Bear Grylls and a helicopter.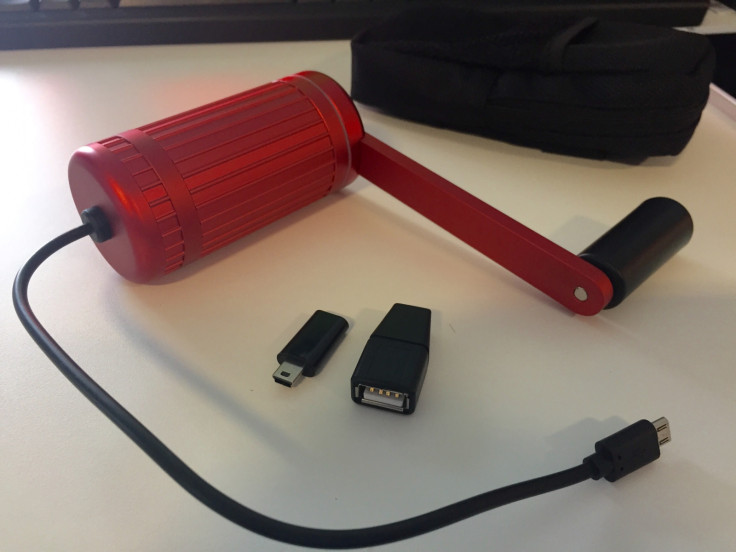 Finished in red (or black) anodised aluminium, the charger and handle look like they'd be welcome in the backpack of any outdoorsy type, right next to the satellite phone, GoPro camera, Swiss Army knife, flares and rope. The charger is IP65 rated –- so it'll survive rain and jets of water, but don't go dunking it in the rapids – and there's a lifetime guarantee.
A zipped carry case with hoops for strapping it to your bag is included, but while both the charger and handle fit next to each other, they're loose and tend to rattle around and scratch against each other. A separate interior pocket or way of clipping the two components together would have been welcome.
At £99 the Crank Monkey charger certainly isn't cheap – especially when portable battery packs can be had for much less. But where they help you stumble through an evening commute of Tweeting and checking emails, this winding charger might one day save your life.
There's not really much more to say, and by now you can probably tell IBTimes UK reporters rarely find themselves stranded up mountains or in avalanches – but rest assured, you'll look like an absolute pro when you get the Crank Monkey out on your next camping trip.
Even if it is just to watch Netflix, instead of sending out a distress call.