She recently admitted she had not spoken to her ex-husband David Bowie for more than 40 years following their bitter divorce and the subsequent custody battle for their son, but speculation is rife that Angie Bowie may withdraw from the Celebrity Big Brother house following the rock legend's death.
The Space Oddity passed away on 10 January – two days after his 69th birthday – following a secret 18-month battle with cancer. According to the statement released on the musician's Facebook page, he died surrounded by his loved ones: "David Bowie died peacefully today surrounded by his family after a courageous 18-month battle with cancer. While many of you will share in this loss, we ask that you respect the family's privacy during their time of grief."
The news comes as Angie, who was married to Bowie for 10 years before they split in 1980, is currently competing in the latest series of Celebrity Big Brother, where she is isolated from the outside world. As fans took to social media to express their shock and offer their condolences, some insisted it was only right that Angie leave the show to properly grieve.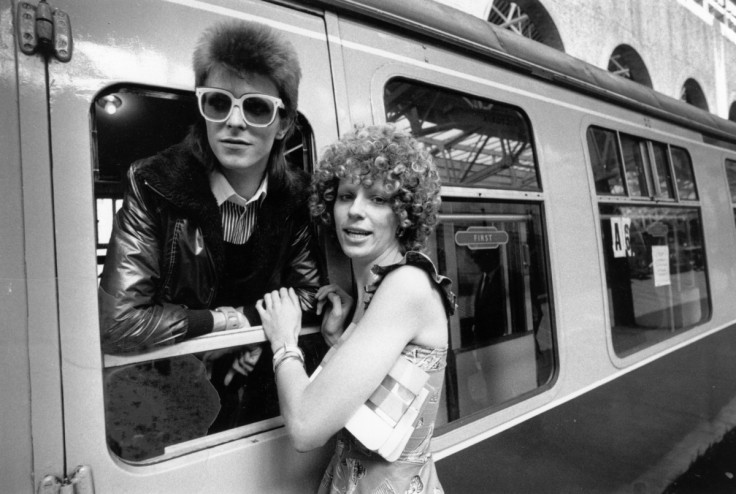 Earlier in January, Angie claimed Bowie had turned their son Duncan against her after their divorce turned sour. During a candid interview with David Gest she revealed that she no longer had a relationship with 44-year-old son Zowie, who is now a film director by the name Duncan Jones. "I don't see him at all, he doesn't like me," she said. "But my daughter [from former boyfriend, Andrew Lipka] likes me. I guess David told him not to [talk to me]. It does seem odd."
During her interview on their launch night she explained that she went to great lengths to avoid her former husband. "He hates me," she said. "He came to visit at first, and then he didn't want to visit me anymore."
IBTimes UK has contacted Big Brother and is awaiting a reply.