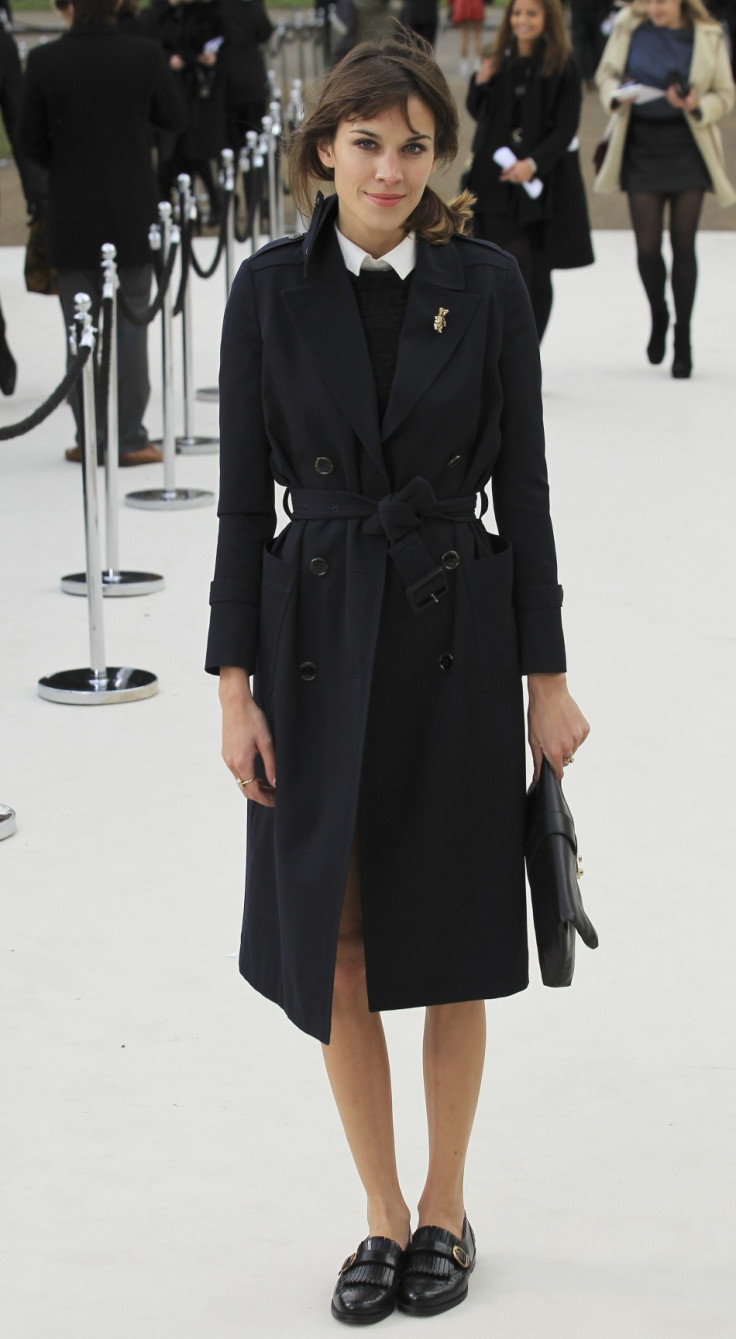 To mark the first men's exclusive fashion show in London, British model David Gandy and television presenter Alexa Chung took part in a photoshoot along with a group of apprentice tailors from Savile Row. The photoshoot was taken at an exclusive open house event on the iconic street.
The image is part of the "Great" campaign which aims to promote the UK as the preeminent place to visit, study, and invest.
The campaign has been developed by DCMS on behalf of the prime minister, working with colleagues at the Foreign and Commonwealth Office, UK Trade & Investment, the Department for Business, Innovation and Skills, VisitBritain, and the British Council.
The campaign also released three new films celebrating fashion and design with contributions from Christopher Bailey and Great ambassadors Victoria Beckham and Sir Paul Smith.
"Men's fashion is a fantastic British success story - from the established houses of Saville Row such as Richard James, to new and emerging talents like James Long," stated Jeremy Hunt, Secretary of State for Culture, Olympic, Media and Sport.
"This first-ever London Men's Fashion Week will help to showcase the industry throughout London's Olympic year and will show why Britain is such a fantastic place to visit, study and do business," he further mentioned.
The inaugural "London Collections: Men's" Schedule brings together an exciting array of London's brightest menswear stars, British heritage brands and international names who will show across the three day celebration of men's fashion.
Iconic British brands including Dunhill, Hackett and Margaret Howell will host catwalks shows and presentations alongside a selection of heritage brands and tailors from London's esteemed Savile Row.
The Hospital Club, WC2, is the central hub for "London Collections: Men", where, alongside the BFC show space, three floors of showrooms and carefully curated static installations from 31 ready-to-wear and accessories designers will be open to press and buyers.
"London Collections: Men provides the perfect backdrop for 'Fashion is Great' highlighting the incredible breath of creative talent that we have here in the UK. It is such an exciting time to be in London and we are thrilled to be playing our part," Caroline Rush, CEO British Fashion Council said.