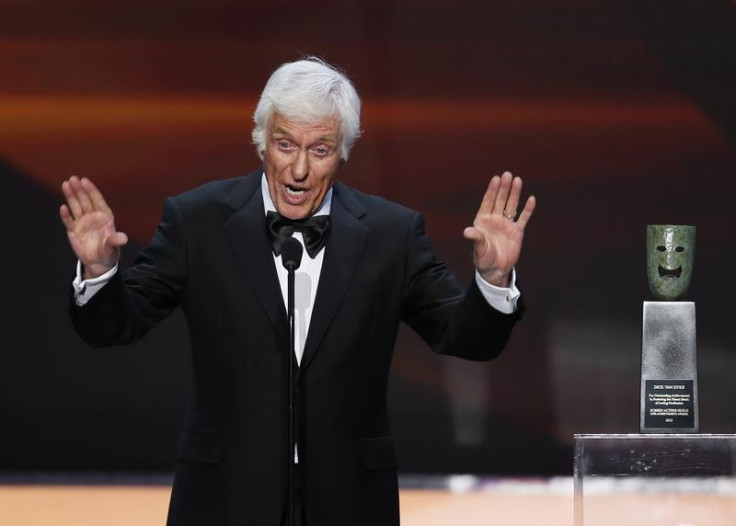 Dick Van Dyke had a lucky escape today after he was pulled from a burning car by a passer-by as he was driving on the freeway near Los Angeles.
The 87-year-old actor, who is best known for his roles in musicals like Mary Poppins and Chitty Chitty Bang Bang and TV shows such as Diagnosis: Murder was apparently spotted by passers-by slumped over the driver's seat of his car.
Van Dyke reportedly had no idea that his car was on fire, telling TMZ, "It just started making a noise, and I thought I had a flat at first, then it started to smoke, then it burned to a crisp."
The actor also said that far from being unconscious he was actually attempting to make a phone call before he was "yanked" out of the car by a passer-by, named as Jason Pennington.
No one was hurt in the incident.