A private funeral service has been held in Nashville, Tennessee, for the late disco legend Donna Summer, who died of lung cancer on 17 May, aged 63.
No cameras were allowed into the service at the Christ Presbyterian Church in the city where Summer had lived since 1995 and which she came to call home.
Mourners who paid tribute to the singer included producer and close friend David Foster, who performed a rendition of The Prayer with singer Natalie Grant, and producer Giorgio Moroder, who worked with the late star on her hit songs Love to Love You Baby and I Feel Love.
Her brother Ricky Gaines reportedly spoke at the service, while the singer's sisters Linda Gaines Lotman, Mary Ellen Bernard, Dara Bernard and Jenette Yancey sang the gospel song We've Come This Far By Faith.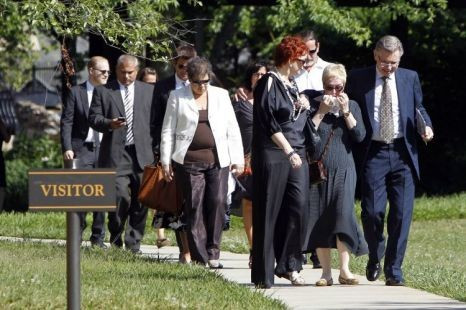 Summer released 17 studio albums and won five Grammys in total during her career. She is best known for the 1977 track I Feel Love.
Legendary producer Quincy Jones paid his respects to the disco queen by tweeting: "Rest in Peace, dear Donna Summer. Your voice was the heartbeat and soundtrack of a decade."
After her death, country singer Dolly Parton also paid tribute, saying: "I can't believe we've lost another wonderful singer. Donna, like Whitney [Houston], had one of the greatest voices ever."
Jon Landau, chairman of the Rock and Roll Hall Of Fame nominating committee, admitted after her death that he regretted that Summer was never inducted into the illustrious group of musicians.
Speaking to The New York Times, Landau said: "There is absolutely no doubt that the extraordinary Donna Summer belongs in the Rock and Roll Hall of Fame.
"Regrettably, despite being nominated on a number of occasions, our voting group has failed to recognise her - an error I can only hope is finally and permanently rectified next year."
Summer is survived by her husband, singer and producer Bruce Sudano, their daughters Brooklyn and Amanda, and Mimi, Summer's daughter from a previous marriage.