E3 2016 no-shows: Where on Earth were Naughty Dog, Crackdown and Final Fantasy 7?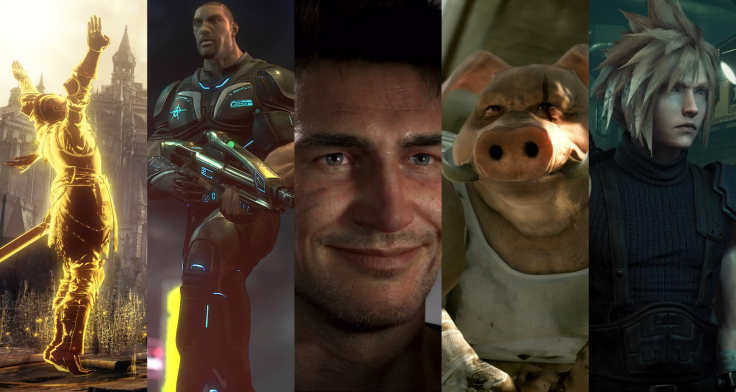 E3 is always packed with so many games, both already-known and freshly announced, that it can be easy to overlook what didn't appear during the conferences. A number of games were expected to be in attendance, and fans figured that certain teams would appear with new projects in tow.
The God of War, Dead Rising and Resident Evil series all returned, as had been speculated or leaked, while Hideo Kojima and Sony Bend surprised with announcements of new projects. There were plenty of titles and developers that didn't show, however. Here are the eight that stood out.
Final Fantasy 7 / Shenmue 3
These two get thrown together because they were the joint-biggest announcements of last year's show, and the two that made Sony's conference an unforgettable one.
Fans of both series, who have been clamouring for these games for years, may have been disappointed they didn't appear at Sony's conference a year on – but it made a lot of sense.
Both were announced toward the very start of their development, and were never close to release even a year ago. When games are announced way-ahead of their likely launch, managing how that game is shown to the public is important. At next year's E3 they will both likely be in a better shape – so we could well see them then.
Naughty Dog / Uncharted 4: A Thief's End DLC
Naughty Dog's influence could be seen in numerous announcements during Sony's show – particularly in God of War and Days Gone – but the celebrated team didn't show up themselves. Announcing The Last of Us 2 was always a long-shot, but many expected some sort of announcement relating to the recently released Uncharted 4 and its upcoming multiplayer and single player DLC. Perhaps Sony wanted to keep things looking toward the future though, and not discuss a game that's already out there.
Crackdown 3
One of the biggest games on Microsoft's upcoming release schedule, and it didn't appear during their conference. Shortly following the show, the team at Reagent Games confirmed the game's delay until 2017, making it obvious why they decided to hold off on showing new things away. The game we played and saw demoed last year was impressive, but seemed far from completion – so it's not unexpected news.
Crackdown didn't appear at last year's E3 either, but it was made clear by Microsoft ahead of time that was happening because it was being held back for August's Gamescom trade show. The same could be happening this year, but we don't yet know.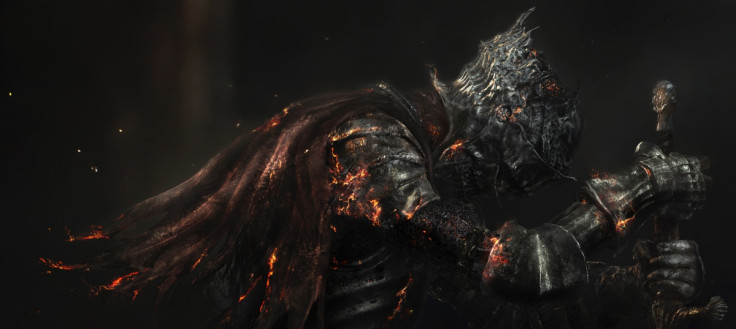 Dark Souls 3 DLC
As with Uncharted 4, a Dark Souls 3 DLC announcement made perfect sense, but it never transpired. From Software's presumed farewell to the Souls series was released in March 2016, around the same time as Bloodborne last year, so maybe we can expect a DLC announcement at Tokyo Game Show, where Bloodborne DLC The Old Hunters was announced last year.
Criterion Games
It's time to start getting seriously worried about the famed team behind the dormant Burnout franchise. They've helped fellow EA-owned development teams in recent years (helping Visceral with Battlefield Hardline and DICE with Star Wars Battlefront, for example) but haven't released a game themselves since 2013's Need For Speed Rivals.
The last we heard about Criterion working on their own project was two years ago at EA's 2014 E3 conference. No announcements regarding the game have been made since, and after two E3 no-shows, concerns are growing.
Sucker Punch
Prior to E3 this year, one of the many, many rumours that circulated was about Sucker Punch making a PS4-exclusive Spider-Man game. That game exists, and was announced during Sony's show, but as it transpires it's actually being developed by Insomniac – the team behind Ratchet & Clank and Sunset Overdrive.
So what are the team at Sucker Punch working on? It's been two years since their last game, Infamous: Second Son, was released, so they must be approaching the announcement period for whatever is next. Maybe we'll find out before the end of the year.
Beyond Good & Evil 2
Beyond Good & Evil 2 is now one of thosegames occupying the same awkward 'waiting room' position as Half Life 3. After The Last Guardian re-emerged last year, and Final Fantasy 7 Remake and Shenmue 3 were announced, anything is possible. We may live in a world where all these dream sequels eventually happen, but the wait for Beyond Good & Evil 2 goes on. As you'd expect, Ubisoft boss Yves Guillemot said this week that the game is still in the works.
© Copyright IBTimes 2023. All rights reserved.