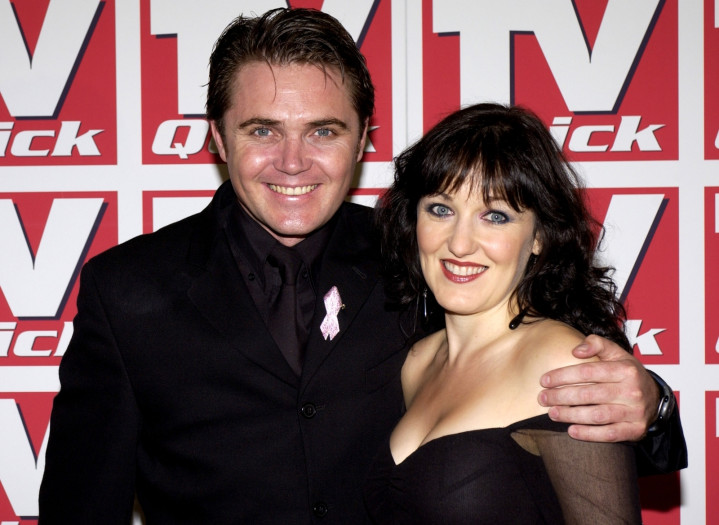 He is best known for playing one of the most sadistic villains in soap, but when former EastEnders actor Alex Ferns appeared on Loose Women on Tuesday (1 August) he looked nothing like his evil alter ego Trevor Morgan.
The 48-year-old Scottish actor, who played Trevor from 2000 until 2002, gave off a less malicious vibe with his grizzly beard and grey hair – and stunned fans couldn't hide their shock.
"Oh my gosh evil Trevor looks so different! #LooseWomen #EastEnders," one viewer wrote while another stated: "I'm shocked #LooseWomen."
A third said: "This might be one of the best things I've seen this year."
Fans may recall that Little Mo, played by Kacey Ainsworth, was at the centre of a disturbing domestic abuse storyline with her brutal husband, Trevor Morgan.
In a shocking twist, she was found guilty of attempted murder after she hit him over the head with an iron as he attempted to rape her. Fortunately, her conviction was later overturned.
Ferns discussed his time on Albert Square with hosts Christine Bleakley, Coleen Nolan, Anne Diamond and Nadia Sawalha, revealing that he received death threats over the harrowing abuse storyline.
"At one stage I remember the BBC security came to me in Elstree and said, "Look we can't have you going out the front gate anymore because there's a guy who wants to kill you",' he admitted.
While some actors can relate to their character, Ferns said Trevor had no redeeming features and he had "never watched" the domestic abuse.
"I never watched any of it. I didn't like him at all. My wife didn't like him... I hadn't even seen the clip you just played now," he said. "It was a very tricky role but a great time. I loved working with Kasey as well so that was great."
Ferns also teased a possible return to Walford - as long as Ainsworth, came back with him. He said: "'I would never say never. I would always entertain it. I would only go back if [Kacey] went back, because the two of us worked so well together."
However, a dramatic return to the soap might be difficult as his character met a grisly end in 2002 after getting caught up in a fire that he started.
Watch abused Little Mo take her revenge on Trevor: