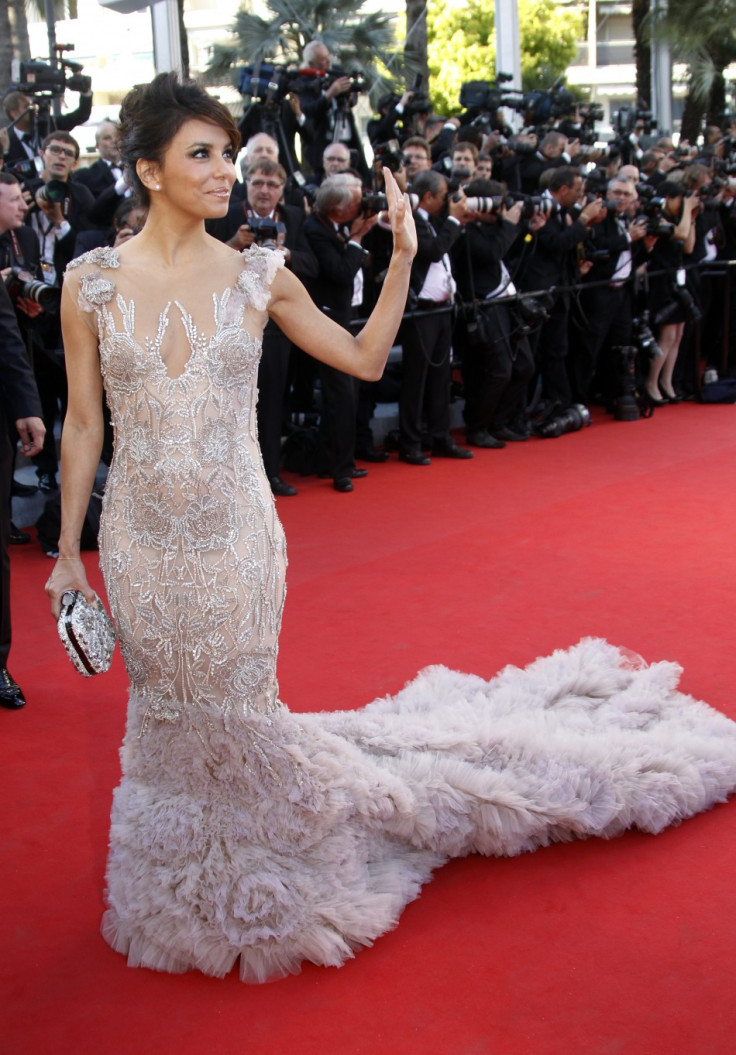 Latin star Eva Longoria stunned the red carpet at the Cannes film festival in a gorgeous pale-pink mermaid-style gown, following candid revelations over her split from Tony Parker.
She flew to the French Riviera following a tell-all TV interview in New York with Amanda DeCadenet. The Desperate Housewives star admitted her ex-husband's cheating triggered a bout of soul searching that led her to question whether she satisfied him in the bedroom.
She explained: "Society usually thinks something is wrong with the woman: 'Oh, he cheated on her so she must not have been sexually satisfying him, she must have been a ball and chain...' Why did he have to have a reason to cheat? It was definitely not about me."
The actress and basketball star Tony Parker split in 2010. Longoria, 38, ditched Parker after finding hundreds of text messages from the sportsman to another woman on his mobile phone.
Afterwards, she confessed she found herself wondering: "Am I not sexy enough? Am I not pretty enough? Am I not smart enough?"
She added: "In so many of those questions, I immediately stopped and go, 'No, don't start doing that.' Because you can get stuck in that cycle and you can carry on to other things."
Eva is now thought to be dating Eduardo Cruz despite a brief split this year.
Longoria graced the Cannes red carpet in a Marchesa embroidered gown that fitted down to the knee and flared into a long feathered train. The star completed her dazzling look by putting her hair in an up-do and carrying a matching clutch.