Fifa 17 release date set for 29 September as game moves to Frostbite engine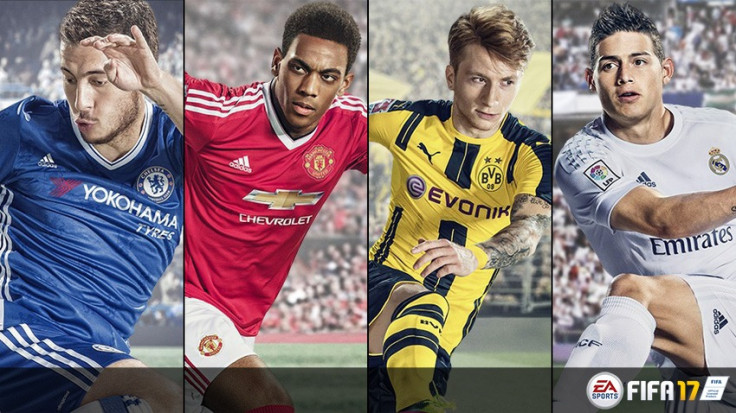 EA Sports has officially announced this year's Fifa, revealing that it will be the first of EA's sports games to transfer to the Frostbite engine – which was developed by DICE and in which Star Wars Battlefront, Mirror's Edge Catalyst and Battlefield 1 were made.
Fifa 17 launches on 27 September in North America and 29 September around the rest of the world, for PS4, Xbox One, PC, Xbox 360 and PS3. The reveal trailer (embedded below) shows the history of the series, and offers a first glimpse at Fifa 17 in action.
Details regarding new features or gameplay tweaks were not announced, but are expected to be at EA's E3 2016 press conference this Sunday (12 June), where the game's "full reveal" will take place. Frostbite is sure to offer the developers a lot more to work with, but quite what that has led to, we'll have to wait and see.
EA also announced three versions of the game are available for pre-order now, offering various in-game bonuses for Fifa Ultimate Team, which returns (of course it does). One bonus will be the ability to add four specific players to your team on loan.
Those four players – Chelsea' Eden Hazard, Manchester United's Anthony Martial, Borussia Dortmund's Marco Reus and Real Madrid's James Rodriguez – are also "Fifa 17 Ambassadors", who according to EA and the footage from the reveal trailer, appear to have helped with the game's development.
Last year's Fifa 16 sold well, as it always does, but wasn't as well-received as Konami's resurgent Pro Evolution Soccer series, which produced one of the finest football games ever. This year's PES follow-up is shaping up to be even better, so it will be interesting to see what Fifa has up its sleeves to try to close the gap once again.
Further details will be announced at EA Play − EA's consumer-focused event that runs parallel to the E3 2016 trade show in Los Angeles.
© Copyright IBTimes 2023. All rights reserved.