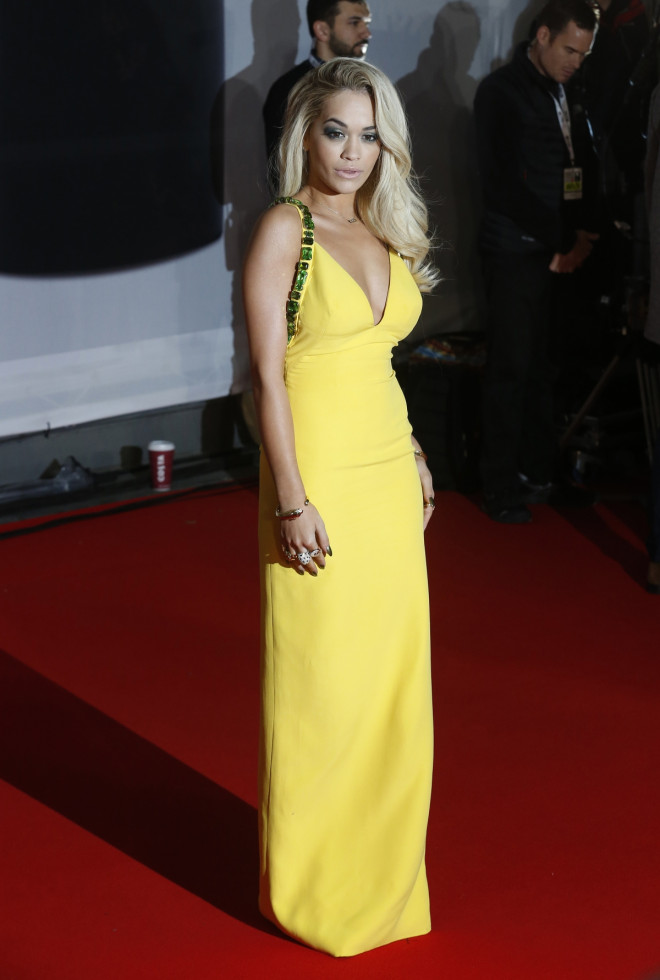 Rita Ora's boyfriend Calvin Harris is reportedly worried that she might appear naked in her upcoming film Fifty Shades of Grey.
Ora will feature as Mia, Christian Grey's adopted sister, in the movie version of EL James' best-selling erotic novel.
The 23-year-old, who has been dating Harris since May 2013, admitted he had had a meeting with her father and brother about the role.
When asked by The Sun if she appears nude in the movie, she responded: "Nope! Calvin, my dad and my brother had a group meeting to worry about it. I leave that to the main characters."
Meanwhile, in an interview with The Breakfast Club on America's Power 105.1 FM, Ora detailed her bedroom antics, similar to those depicted in the book turned movie.
"I mean, I like a whip. This is why 'Fifty Shades' is perfect for me because I really love the book. But I like unexpected stuff. A tiny bit of [pain], not too much," she said.
Previously, Ora had praised leading lady Dakota Johnson in an interview with MTV News.
The 24-year-old daughter of actors Melanie Griffith and Don Johnson is playing Anastasia Steele in the film opposite Jamie Dornan (Christian Grey).
"She's just so gorgeous and it kind of distracts you a little bit," she said. "But I mean she's an amazing actress so I'm learning things from her. It's always a good time, you don't want to work under a pressured environment, especially when you're making something creative. I would do it all over again."
Fifty Shades of Grey will be released in cinemas on Valentine's Day 2015.