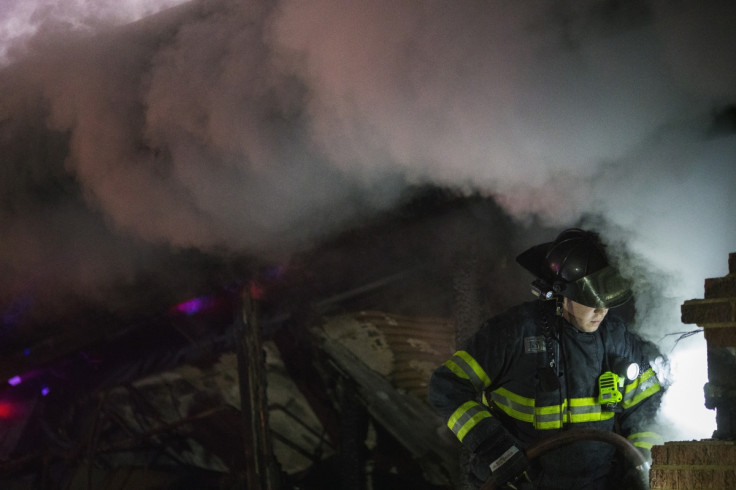 The Bureau of Alcohol, Tobacco, and Firearms (ATF) is offering a $20,000 (£12,950) reward for information on the outbreak of fires at six predominantly African-American churches in the St Louis area over the last two weeks. All six fires were set at the front doors of the churches, with Ebenezer Lutheran Church the latest church to be hit, St Louis Fire Chief Dennis Jenkerson said.
St Louis Fire Department spokesman Garon Mosby told NBC News that the churches "have a predominantly African-American following within predominantly African-American neighbourhoods" and are within three miles of one another. No injuries have been reported in any of the blazes, however, the ATF said it is "only a matter of time before someone is injured or harmed as a result of this fire-setting activity".
The first fire, on 8 October, was discovered at Bethel Non-Denomination Church in Jennings, a city bordering Ferguson. Two days later another fire occurred at New Northside Baptist Church, followed by St Augustine Catholic Church on 14 October; New Testament Church of Christ on 15 October; and New Life Missionary Baptist Church on 17 October.
In a joint statement released on 20 October, ATF and the St Louis Fire Department said:"We believe that this fire-setting activity is meant to send a message. We believe this activity may be the result of stress experienced in the subject's life, which may be noticeable to those around him or her." The agency and fire department ask that residents who observe anyone "who has recently expressed anger or frustration with our religious community or with these particular churches" to contact them.
While no congregation members were inside the churches at the time of the fires, leaders and members of the churches are asking residents to be vigilant, NBC News reported. "We are praying for whoever the perpetrator is," New Northside Baptist Church Reverend Rodrick Burton said. "We have forgiven them, but we want it to stop."
The ATF has not clarified what the message the perpetrator(s) may be trying to send, but The Anti-Defamation League (ADL) released a statement on 19 October expressing "grave concern" over the fires at the predominantly African-American churches. ADL regional director Karen Aroesty noted that the region is in a very unique situation following the August 2014 police shooting death of unarmed black teenager Michael Brown.