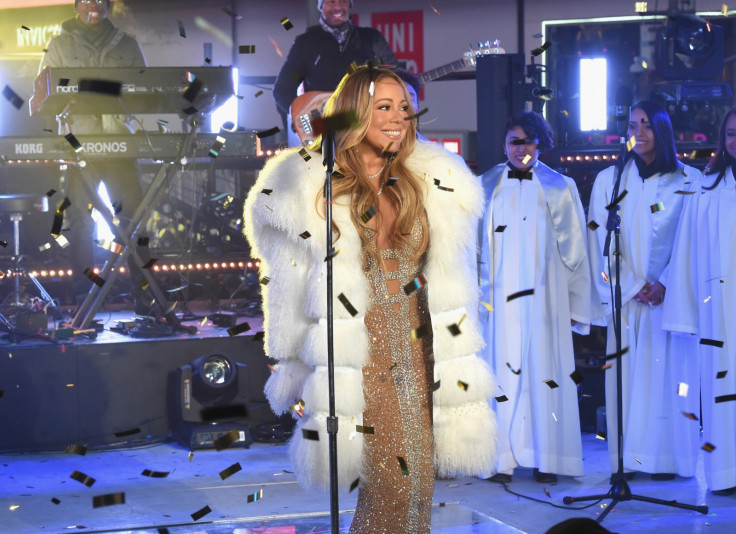 Mariah Carey halted her much-talked-about return to the New Year's Rockin' Eve show to look for hot tea while millions watched, but it looks like the drama is over because the diva did eventually get the beverage she so desperately needed during her performance.
After opening the show with her 1990 hit song Vision of Love, she paused to ask for the hot drink she was promised. "I just want to take a sip of tea if they'll let me — they told me there would be tea," she told the crowd. "Oh, it's a disaster. Okay, well we'll just have to rough it. I'm going to be just like everybody else with no hot tea."
Within minutes her actions spawned several memes online with one showing a lady raising her eyebrows and sipping her tea from a cup. The caption read: "That feeling when you steal Mariah Carey's hot tea."
The mother of two later got in on the action by posting a picture on Instagram to show her 6.3m followers that she was finally sipping on her hot tea.
"Found my tea," she captioned the snap, in which she looks amused by the situation as she posed in a cream shrug.
Fans quickly took to the comments section to respond to the singer's decision not to take herself too seriously.
"The Diva gets what the Diva wants!" one person wrote while another said: "Who dared to forget your tea ☕️? "
A third said: "They should of gave it to you on stage. Those meanies. I love you Mariah great job at rockin eve"
However, some commentators didn't see the funny side. One critic wrote: "You were unprofessional for talking about tea between songs on stage! You had ample time to drink tea before you were in the middle of a set of a mere TWO songs. Your fans want to see YOU not hear you complain during a performance!"