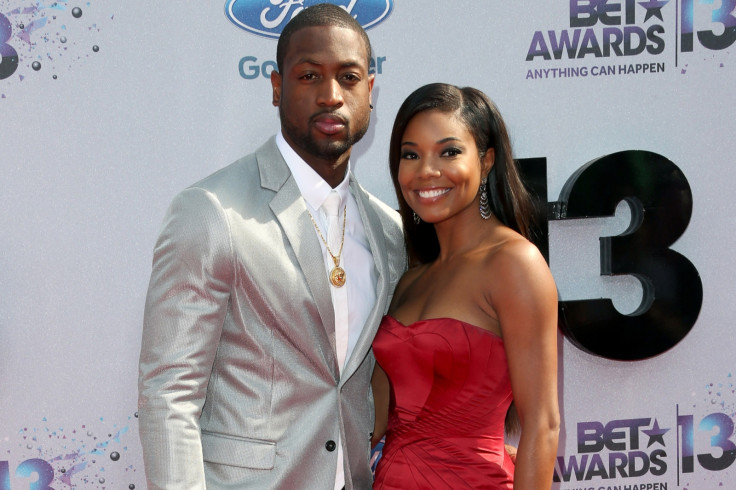 Hollywood actress Gabrielle Union has revealed that choosing her career over having children may have robbed her of the opportunity to be a mother. Opening up about her fertility issues, the 42-year-old said she and husband Dwyane Wade, 33, are undergoing IVF treatment, which has yet to be fruitful.
The Being Mary Jane and Think Like A Man star has lamented on her box office and prime-time television success and says she feels likes she sacrificed a lot because she is now struggling to conceive.
Union said: "So far, it has not happened for us. A lot of my friends deal with this. There's a certain amount of shame that is placed on women who have perhaps chosen a career over starting a family younger. The penance for being a career woman is barrenness. You feel like you're wearing a scarlet letter."
But despite the sadness she feels, Union says she has accepted that what is meant for her will come, if it is meant to be. She adds that women are often penalised for being mothers. "The reality is that women are discriminated against in the workplace for being mothers. As much as there are strides being made – you get pregnant, your career takes a hit," she explained.
"You can't have a bad day. Don't you dare cry at work. Don't raise your voice. Especially if you're a black woman in corporate America — now you're 'the angry black woman,'" she told Redbook magazine for its October issue, with the actress appearing on the cover.
Union and the NBA star exchanged vows in a $5m (£3m) ceremony held at the extravagant Chateau Artisan in Miami Beach on 30 August 2014. Although the couple do not have any children, Union is the stepmother to Wade's two sons from a previous marriage, Zaire and Zion. The Miami Heat star also has a son with another woman while he and Union were on a break and he also raises his nephew, Dahveon.