Tom Hardy lashes out at reporter who asked about his sexuality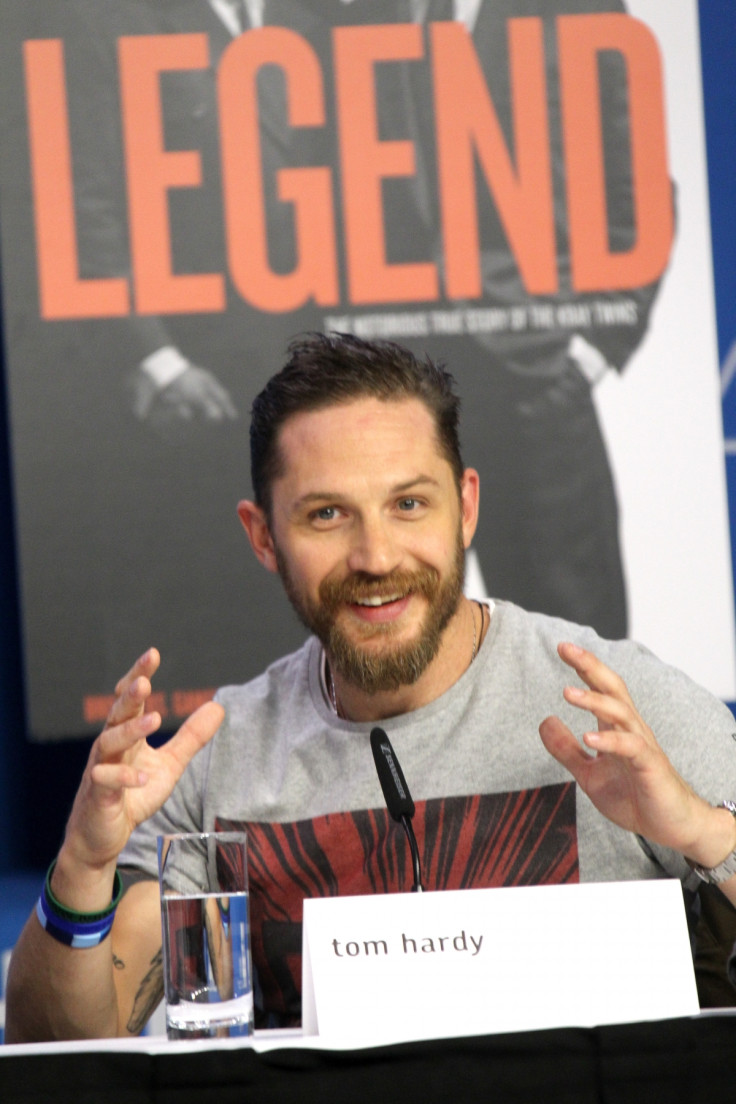 Tom Hardy lashed out at a reporter who asked about his sexuality while attending the press conference for his film Legend during the Toronto International Film Festival 2015 on 13 September in Canada. The 38-year-old actor gave a cold response to Graeme Coleman from the LGBT publication Daily Xtra when asked about his sexual orientation.
In the movie Hardy portrays the infamous East End gangsters, Ronnie Kray and Reggie Kray on the big screen. "In the film, your character Ronnie is very open about his sexuality. But given interviews you've done in the past, your own sexuality seems a bit more ambiguous," Coleman said. "Do you find it hard for celebrities to talk to media about their sexuality?"
"What on earth are you on about?" the Inception star asked. Coleman repeated his question, to which Hardy replied, "I don't find it difficult for celebrities to talk about their sexuality. Are you asking me about my sexuality?"
"Umm, sure," Coleman said. "Why?" Hardy asked, and ended the interview saying, "Thank you."
Coleman mentioned Hardy's interview with Attitude magazine in 2008, where he admitted to have had relationships with men. "As a boy? Of course I have. I'm an actor for f**k's sake. I'm an artist. I've played with everything and everyone," he said at that time. "But I'm not into men sexually. I love the form and the physicality but the gay sex bit does nothing for me. In the same way as a wet vagina would turn someone else into a lemon-sucking freak. To me it just doesn't compute now I'm into my 30s and it doesn't do it for me and I'm done experimenting."
© Copyright IBTimes 2023. All rights reserved.