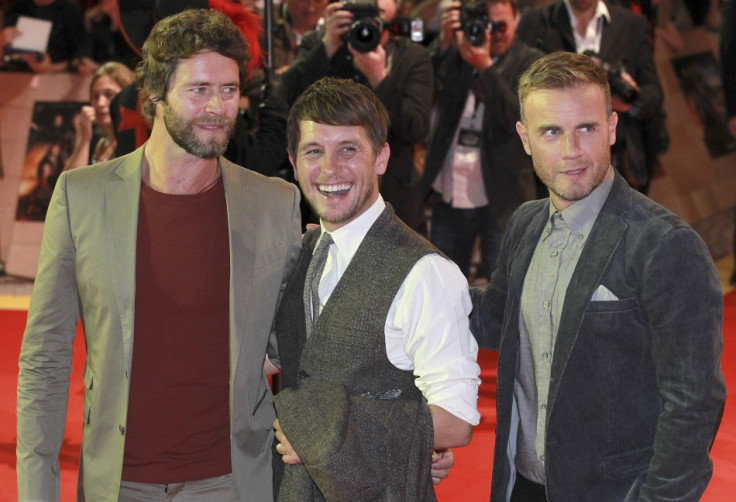 In its latest series of shocks and blows, X-Factor Judge Gary Barlow has hinted that he won't be coming back for the next year's season.
The announcement comes in the wake of controversies surrounding this year's X-Factor season. Along with the cocaine scandal, the series was hit by a race row and an electrical blackout on live TV.
"I'm taking some time off next year to remind myself who my children are and what their names are," the Mirror has quoted Barlow as saying. "Next year doesn't even feel like it's approaching," he added.
The 40-year-old "Take That" star, who organised the event "Children In Need Rocks Manchester" concert on Thursday night, was speaking during the event.
"It's been nice to concentrate on something other than X Factor," he said. "We're in a bubble down there. It's been good to leave London. We get tied up with our own importance."
The concert, presented by Fearne Cotton, James Tennant and Chris Moyles, featured the artists Coldplay, Michael Buble, Andrea Bocelli, JLS, Lady Gaga, Jessie J and new friends Kelly Rowland and Tulisa.
"I contacted everyone myself," said Gary. "I usually start with an email then call them. It's important to do that, rather than get a call from some researcher," he told the Mirror.
However, Cheryl Cole was forced to pull out of a duet with Gary after she was struck down with pharyngitis.
The singer, who sang "Back for Good", said: "I didn't want to replace her because it was going to be such a nice moment for her tonight. She's gutted. Who knows, we might be able to do a duet another time," the newspaper has quoted him.