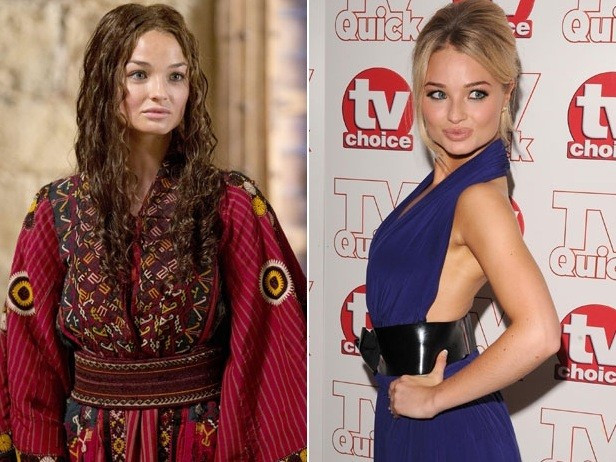 Emma Rigby has become the latest soap star to make the leap from the small to the big screen after bagging her first movie role.
The 22-year-old former Hollyoaks actress, who played Hannah Ashworth in the Channel 4 soap, is set to take the female lead in The Physician.
The independent film, based on the book by Noah Gordon, is set in Persia during the 11th century, and tells the story of a surgeon's Jewish apprentice who attempts to disguise himself in a bid to study medicine.
Rigby is almost unrecognisable from her Hollyoaks days after trading in her blonde locks for brunette curls to play a married nurse called Rebecca, who falls for the healer in the love story.
She is part of an esteemed cast which includes Ben Kingsley, Stellan Skarsgard and Olivier Martinez.
Rigby left Hollyoaks in 2008 after nearly four years on the show, in a bid to break into the movie world.
At the time she said: "I've been on Hollyoaks since I was 15 and I've grown up on the show. I'm so very fortunate to be given the opportunity to learn my craft in such a fantastic environment.
"I just feel that the time is right to move on and hopefully get into dramas and films, as I love to play different roles."