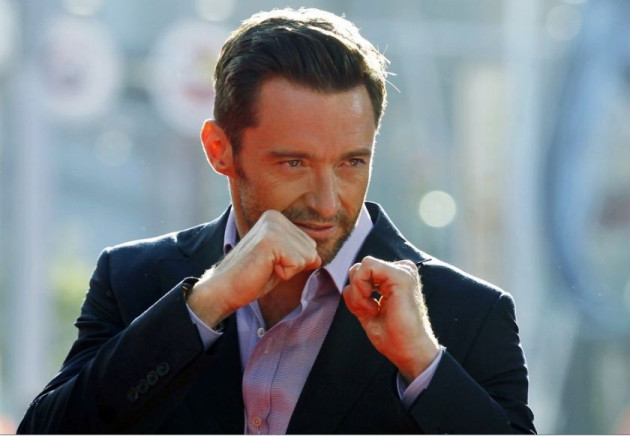 Hugh Jackman has stated that he followed a brutal fitness regime to get into the shoes of Wolverine.
"Water dehydration got me that ripped look, but I'm so low on energy I'm literally sleeping all the time because I'm on a zero-carb, limited-calories diet. It's pretty brutal," Jackman stated.
Jackman, who was nominated for an Oscar earlier this year (Best Performance by an Actor in a Leading Role for Les Misérables), also said the physical training for the character was particularly hard for this film.
"The physical preparation gets harder and the emotional preparation gets easier. For an action movie like Wolverine, the director, James Mangold, rode me hard - he wanted me to have a deeper version of the character."
Jackman was recently honoured at two European film festivals: The Donostia Lifetime Achievement award at the San Sebastian Film Festival in northern Spain on 27 September followed by the Golden Icon award at the Zurich Film Festival the next day.
"There is nothing he can't do and he proves this time and time again with every project he's involved in," Karl Spoerri, director of the Zurich festival said.
Jackman, meanwhile, will reprise the role of Wolverine in X-Men: Days of Future Past, which will release next year. He is also set to play illusionist Harry Houdini in a forthcoming Broadway musical.
The Australian hunk has also confessed that he will continue to play the role of the iconic X-Men mutant for as long as his fans demand his presence.
"I've been around long enough in this business to know great parts like this don't come along very often and as long as the part continues to grow and the reason for doing is there and that continues to grow, and let's face it, that the audience still wants to see it, I don't see any reason to give it up. I'm having more fun now than ever," the 44-year-old actor confessed.