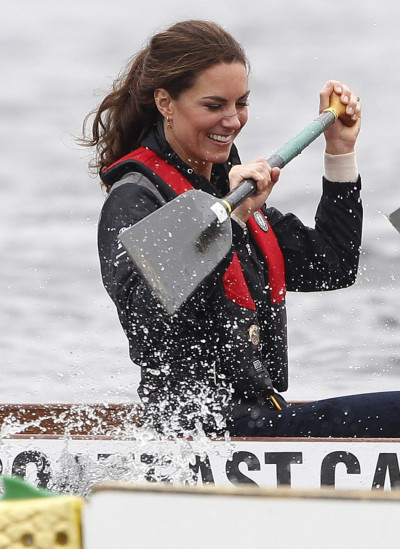 The Dragon Boat which Kate Middleton rowed at the River Thames in 2007 as part of the all female Sisterhood Rowers is due to be auctioned to raise funds for the charity.
Earlier a dress worn by Kate Middleton in a fashion show at St Andrews University had fetched £78,000 at auction.
The proceeds of the auction will be used to help the Royal Marsden Cancer Charity to which the Duchess of Cambridge is closely associated.
"As a second hand Dragon Boat it may be worth a few hundred pounds, but as a piece of floating history and a boat which has been involved in more adventure, gossip, romance and good times than most people have had hot dinners - it's priceless," the Daily Mirror has quoted Emma Sayle, founder of Sisterhood, as saying.
Kate's 2007 appearance in the boat happened after a brief split from William as the cross-Channel race was organised against the all boys crew, the Brotherhood.
Below are some moments when William and Kate participated in a race a few months ago: