Irina Shayk Poses Topless in Racy Photoshoot For V Man Magazine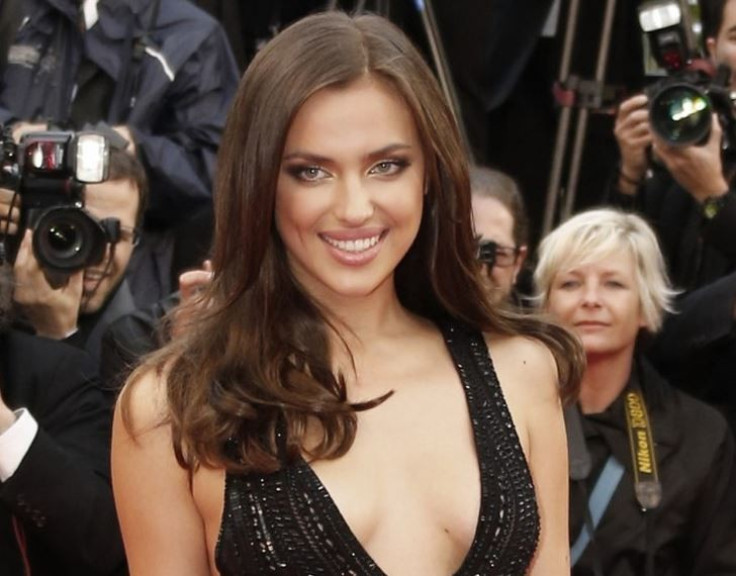 Russian supermodel Irina Shayk has posed topless for the tenth anniversary issue of Vman magazine.
In the image, the 27-year-old who is wearing only a white thong, is seen showing her backside while covering her bosom with her hand.
Shayk told American fashion writer/editor and New York Times bestselling author Derek Blasberg how she had been ridiculed as a little girl.
"Kids made fun of me because I was so skinny and I always had these free haircuts from my sister," she said. "I remember when I was 14 I wanted high heel boots and they cost $25, but we couldn't afford them. So I worked in a hospital for 20 days painting the walls to make the $25. I remember the other kids making fun of me for that: "Who is this weird, skinny girl in those high heel boots?" But I didn't care."
Shayk started her modeling career in Paris at the age of 20. She was chosen as the Best International Model of 2010 by Glamour Spain. She also ranked number one in the "50 Hottest Russian Women" list by Complex magazine.
"I was going to be a journalist. So you should be happy this worked for me or else I'd steal your job!" she told Blasberg, "Although when I was little I knew I wasn't going to be a village girl forever. I didn't think I'd be a model who lived in New York, but I knew I was going to leave the village."
She also talked about her relationship with Portuguese footballer Cristiano Ronaldo. The two have been dating since 2010.
"The day I made the decision I was going to be a successful model, I knew I would deal with people wanting to know about my personal life. So it didn't come as a shock. And if you love someone and you are in a great relationship, you don't feel the pressure. People can try and disturb that, but if you're happy you build a wall around you. What's important to me stays behind that wall," she added.
© Copyright IBTimes 2023. All rights reserved.