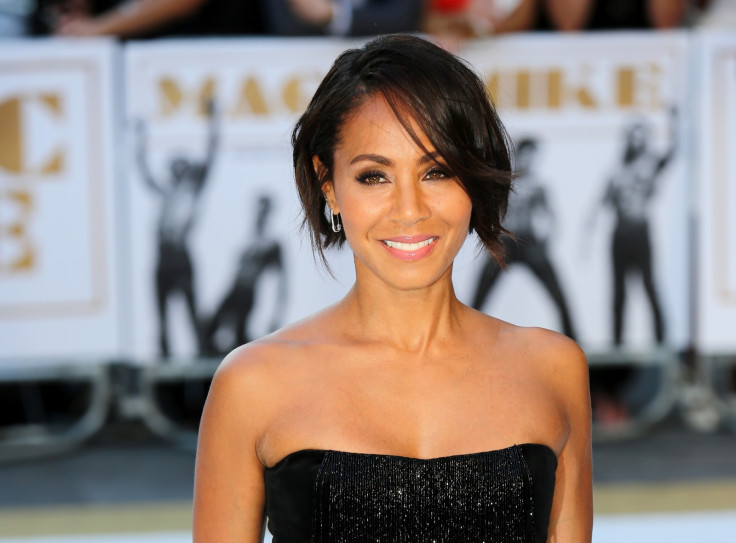 Hollywood actress Jada Pinkett Smith has joined forces with CNN to help battle sex trafficking.
The 43-year-old star, who can currently be seen playing charismatic club owner Rome, in stripper-filled sequel Magic Mike XXL, has co-produced and will appear in a special report titled, Children For Sale: The Fight to End Human Trafficking.
Viewers will see the mother-of-spend time with brave survivors in Atlanta – one of America's trafficking hotspots. She will also meet children caught in its web, and talks to those fighting back.
"As a mother — as a human being — this is something that is simply unacceptable," Pinkett Smith says in the promo. "I want to show you traffickers, girls affected and the people fighting back against modern-day slavery."
Michael Bass, vice president of programming for CNN, said Pinkett Smith is deeply passionate about bringing those exploiting unsuspecting young girls to justice.
"Jada was fully committed," Bass said. "She's a really smart lady. This is not a superficial celebrity appearance, saying a few words, in and out. She's passionate, very knowledgeable. She's an expert. She did the research with our team. She dove in and asked great questions."
Will Smith's wife said she became an advocate against sex trafficking after their 11-year-old daughter Willow told her about a story she had read about kids her age being traded for sex. Smith didn't believe it until she did her own research.
"For me, this project is extremely important because I want the world to understand the dangers that every kid in America is susceptible to. Human trafficking is one aspect of the vulnerabilities and obstacles that we are confronted with. People who sell children are monsters," she said in statement.
Children for Sale: The Fight to End Human Trafficking on Tuesday, 21 July, on CNN.