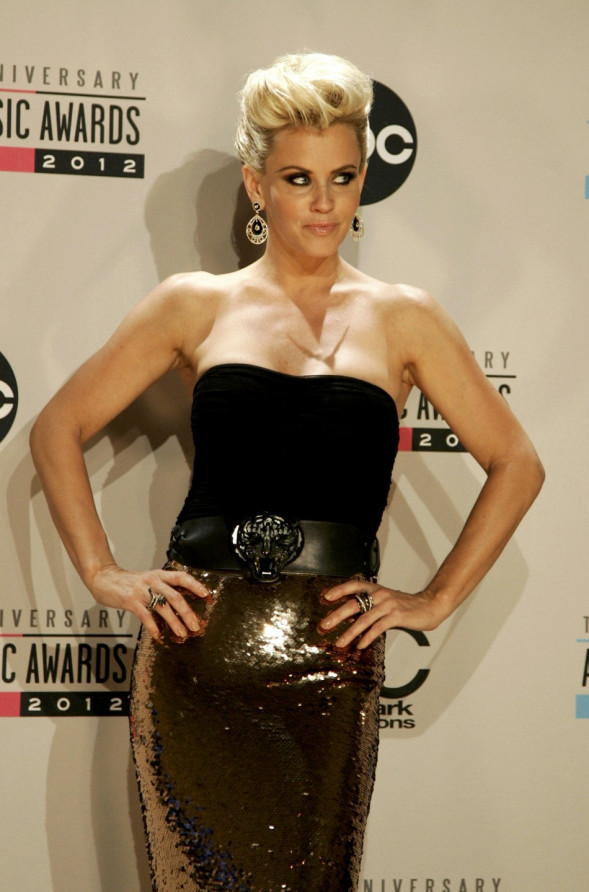 Jenny McCarthy has slammed Charlie Sheen for failing to disclose his HIV diagnoses to his on-screen love-interests. The 43-year-old played Sheen's love interest on the hit CBS sitcom Two And A Half Men, appearing in eight episodes in 2011.
Speaking on her radio show Dirty, Sexy, Funny on SiriusXM, the former Playboy pinup said he should have disclosed his condition because he had physical contact with actresses on the set of the CBS sitcom, PageSix.com reports.
"I feel like, in playing a love interest, you would think there would be some type of, I don't want to say criminal issue, but I don't even know how to feel about that," she reportedly said on her show.
The 43-year-old, who is married to Donnie Wahlberg, said that while she acknowledged you can't catch HIV from kissing, he had a duty to be open about his health status to his co-stars. She revealed that she was asked to sign an on-set release about her physical health including cold sores.
She said: "I was like, 'Wait a second. If I have to be upfront about a herpe, how could you not be upfront about HIV? I look back and I'm like, 'OK, that would have been some valuable information.' I mean, look how many people have played his love interest on the show?' I wouldn't sleep with anyone until I got the right paperwork, so even playing his love interest on the show back in the day, I go like, 'Ick, ugh, that's not fair and scary.'"
MCarthy said she has 'sympathy' for Sheen because he's sick, but added: "Man, he's going to have to take some major accountability with many people in his life."
Sheen's manager Mark Burg denied that MCCarthy was ever at risk telling People: "Charlie was infected long after he left Two and a Half Men and long after he worked with Jenny".
On Monday (16 November) Sheen, 50, went public with the news that he'd been diagnosed with HIV "roughly four years ago" but had kept it a secret. In an interview with Matt Lauer on Today he said: "I have to put a stop to this onslaught, this barrage of attacks and of sub truths ...I release myself from this prison today."
Despite Sheen's claims that he never had unprotected sex after his diagnoses, an ex-girlfriend of the star Bree Olson gave her own interview, branding him a "monster" for failing to reveal his health status to her while they were in a relationship.