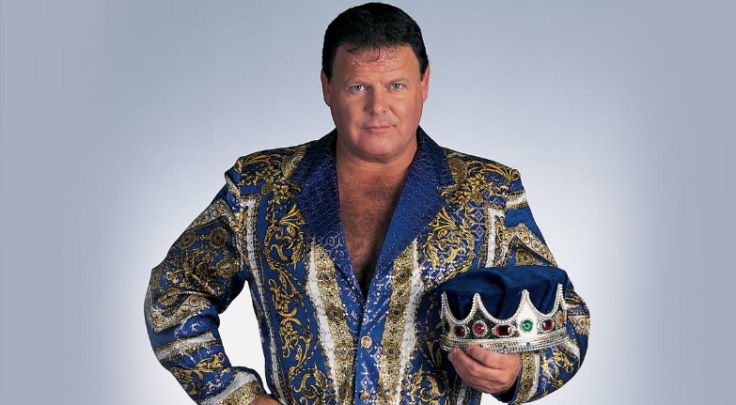 Jerry "The King" Lawler and Amy "Lita" Dumas have been removed from their weekly WWE TV roles. The wrestling entertainment company's move comes after the Raw pre-show run time was cut short from 30 minutes to 10 minutes.
According to Wrestling Observer, WWEhas decided to pull Lawler and Lita from appearing weekly on Raw, SmackDown Live and PPV events. The Hall of Famers have been moved from full-time deals to Legends contracts, which means the duo could make special appearances on the WWE television.
Some WWE fans have taken to social media to vent their displeasure at WWE's decision.
"@JerryLawler No telestrator, no puppies, no RAW, no Smackdown, and now no pre-show? What's the world coming to? #FreeJerryLawler", a WWE fan wrote on Twitter. Another said, "The new RAW pre shows sucks .Not that long & no @JerryLawler or Lita."
Lawler has been retweeting to unhappy fans, and in one of his tweets, he wrote: "Sorry! No more pre-show... The moose out front should've told you! #Vacation."
WWE had suspended Lawler after he and fiancee Lauryn McBride were arrested on alleged charges of domestic violence in June. The couple were arrested when police were unable to determine who assaulted who during the incident.
"WWE has zero tolerance for matters involving domestic violence, and per our policy, Jerry Lawler has been suspended indefinitely following his arrest," WWE had said in a statement following the arrest. (Via Forbes)
After his suspension was lifted in July, Lawler returned to WWE and resumed announcing on SmackDown. He was later moved to the pre-show panel after the WWE Draft.