Canadian singer/songwriter Justin Bieber and American television personality/model Kendall Jenner allegedly share a "friends with benefits" relationship.
It was previously reported that Selena Gomez and the Baby singer broke up over his closeness with Jenner.
The Boyfriend singer was spotted with the 19-year-old Keeping Up With The Kardashians star at Ferdi restaurant in Paris in September, and Gomez was reportedly furious about it.
However, it was later reported that the Come & Get It singer felt that she responded too emotionally to Bieber's dinner date with Jenner.
"When Kendall and Justin are together, they flirt SO hardcore. They love telling people they're just friends, but they're playing with everyone — there is more to it. They've hooked up in the past and there's still something there. They just like to keep it totally secret, but a lot of people know there is something there. They aren't fooling everyone," a source told Hollywood Life.
The source revealed that Jenner does not mind Bieber being romantically involved with any other women, including his model friends Hailey Baldwin and Yovanna Ventura.
"Kendall doesn't care who else Justin hooks up with and the same goes for him. It's completely open and there's no jealousy. They've been friends for so long, so it's not a lie when they say they're good friends — it's just more than that too," the insider added.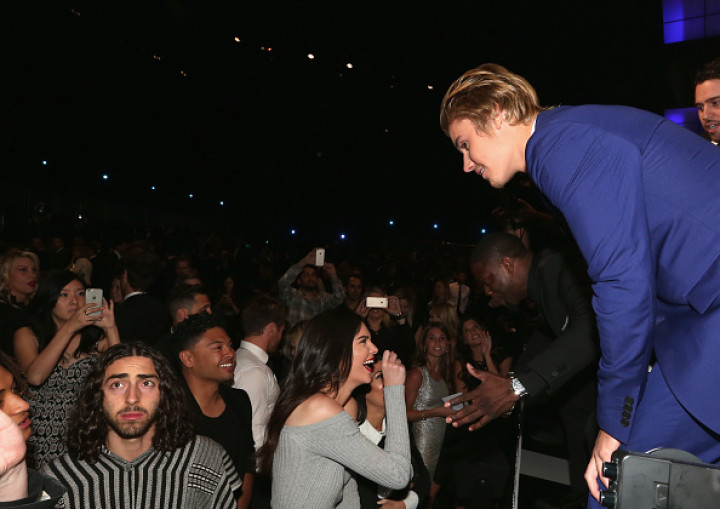 During an interview with ABC's Nightline, Jenner revealed that the two are just friends, and currently she is single.
"He's a longtime friend of our family. Everyone always likes to assume things, but no," Jenner said, according to the Daily Mail.
"I'm truly focusing on my career. If it comes, it comes," she added.