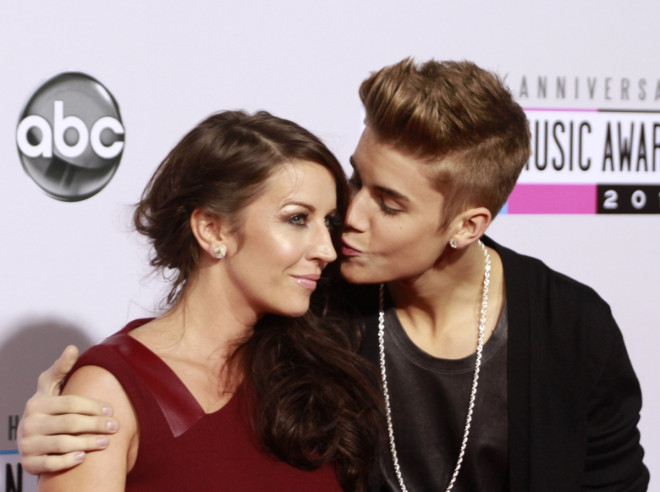 Pop star Justin Bieber proves a loving son as he forks out thousands of pounds in rent for mother Pattie Lyn Mallette's rented Los Angeles property.
According to celebrity news website TMZ, the 20-year-old is paying for the upkeep of Mallette's 2,900 square foot luxury mansion.
Bieber and Mallette, his former manager, are worth millions but are embroiled in several property disputes. These include making a series of improvements without consulting her landlord.
According to a TMZ report, Mallette installed a mirror in her gym last summer, but failed to pay £2,000 for its installation – because she thought the bill was too high.
It's understood that Mallette settled the alleged debt last week, but the property's owner is said to be upset with her decision to make modifications to the house without prior consent.
Bieber was also planning to rent his own property – part of an exclusive gated community in Calabasas – but this has been hampered by another bill for £51,000 following damage repairs carried out by a local construction company.
TMZ claims the organisation has filed a mechanics lien against the 20-year-old Canadian singer which it is says needs to be settled by next week, otherwise the sale will not be able to go through.
Sources close to the singer, who is currently renting a mansion in Atlanta, have said that Justin is trying to resolve the issue as soon as possible.
Bieber's largest property purchase to date is a £6.5m home in Los Angeles, which he bought as an 18th birthday present for himself. The mansion was rented out for a time to actor Ashton Kutcher for £33,000 a month.
The Canadian singer is the world's second highest-earning celebrity under 30 (after Lady Gaga), with an annual income of around £32m.
Take a tour of Justin Bieber's Californian mansion on the YouTube video below.