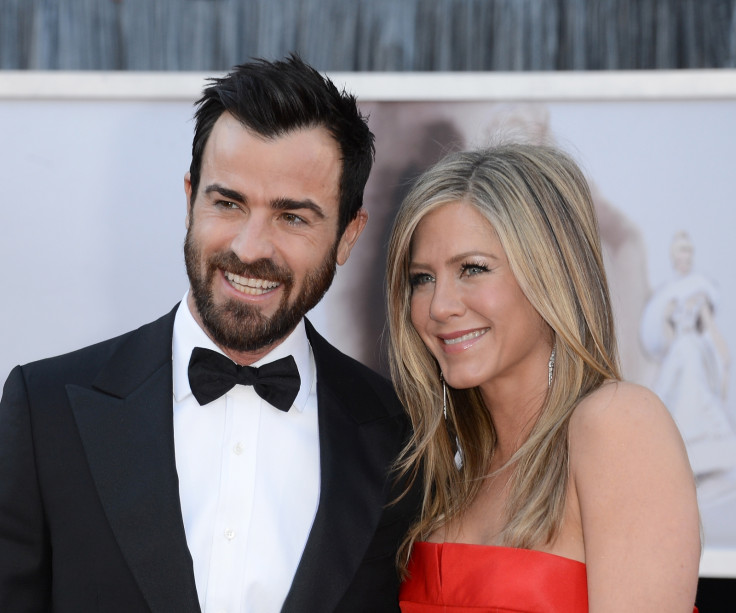 Justin Theroux has opened up about his secret nuptials with Jennifer Aniston. The Leftovers star admitted that the wedding planning was extremely stressful.
It was previously reported that the 46-year-old former Friends star and the 43-year-old actor exchanged vows in a secret ceremony at their $22m Bel Air mansion on 5 August. He told the New York Daily News: "I wouldn't say it was fun to plan. Part of the fun of planning a wedding is telling people, and we had to keep it under wraps."
"I noticed it almost immediately," he added. "It was like your blood pressure goes down two PSI. It's not like life is completely different. It's a beautiful thing."
Though there were reports that the couple's relationship is on shaky grounds, the two have ignored rumours. Aniston gushed about Theroux to Women's Wear Daily. She said: "I commend him for his courage. This is not normal for him. He's so graceful and utterly kind and golden."
"It is amazing. He's just so beautiful and handsome to me, and I love that his eyeballs are so beautifully captured because those eyes just knock me out every day," she went on. "He just gets better every year. He's just like a lost gem in the sand, and he's just always been there and been brilliant, and now this is just in a different light," she stressed.