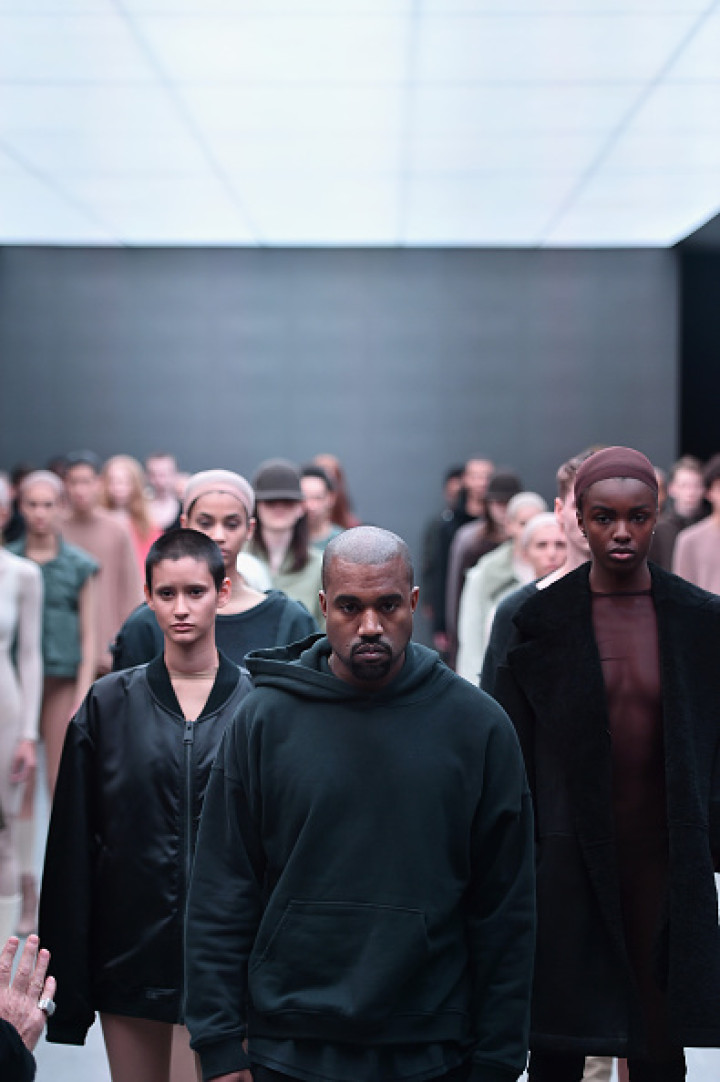 Kanye West and Kim Kardashian's 19-month-old daughter was in tears as she attended her father's presentation at New York Fashion Week on 12 February.
The 37-year-old rapper launched his debut collection for Adidas, and models were seen wearing nude bodysuits and see-through crop tops.
The 34-year-old Keeping Up With The Kardashians star tried to comfort North West, who shared the front row with US Vogue editor Anna Wintour, Jay Z, Beyonce, P Diddy and Hailey Baldwin.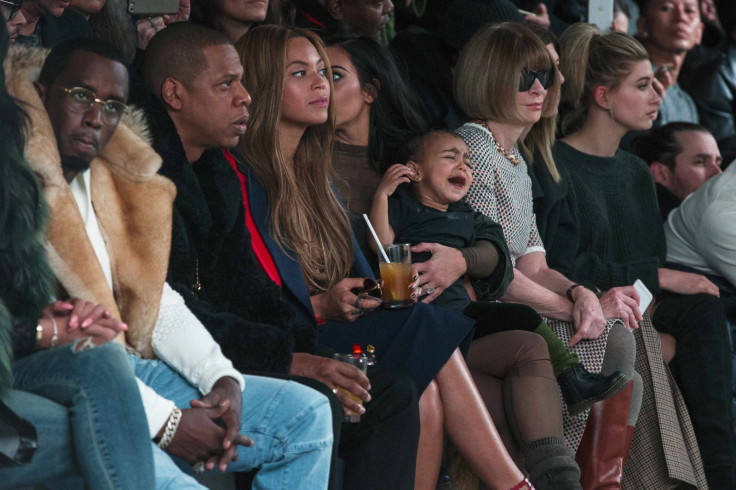 "Maybe she was just scared for her daddy," Kanye told i-D backstage. "She just wanted people to stop being mean to her daddy. Because she knows that her daddy loves the world and just wants to make it a more beautiful place."
Meanwhile, Kanye talked about his clothing line, which he collaborated with legendary artist Vanessa Beecroft.
"Me and Vanessa and her husband Federico just kept bouncing ideas. She really pushed and drove it to be something that was her absolute communication against the idea of bags that you could buy at the adidas store," he said.
When asked for the ultimate goal of his collection, Kanye said he wanted "super great vibes. I'd like for life to somehow be easier when you throw on a piece."