American singer-songwriter Taylor Swift is reportedly upset that Kanye West almost interrupted Beck when it was announced that he had won the Album of the Year award at the 2015 Grammy Awards held at the Staples Center in Los Angeles.
The 37-year-old rapper got onto the stage, and pretended to take the award from the 44-year-old, before sitting back down.
West had infamously interrupted the Red singer's acceptance speech during the MTV Video Music Awards 2009. West went on a rant after Swift won in the Best Female Video category for You Belong With Me, beating Beyonce Knowles' Single Ladies.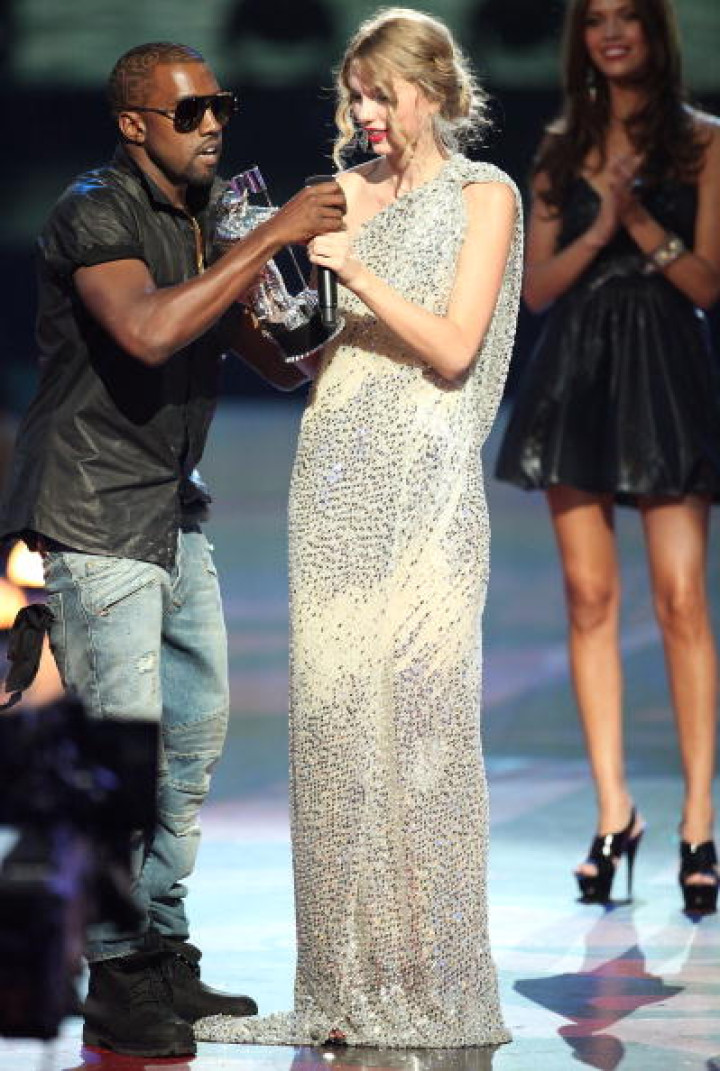 "Yo Taylor, I'm really happy for you, I'll let you finish, but Beyoncé has one of the best videos of all time. One of the best videos of all time!" he said.
"Taylor is disappointed that Kanye would go down this road again. He was so sweet and charming when they spoke at The Grammys. He complimented her on her success and praised the latest album," a source told Hollywood Life.
"But everything since then has really been a let down. Her first thought was, 'Oh no, not again!' It's like he can't help himself from sticking his foot in his mouth."
"Taylor feels Beck's achievements and his experience are being tainted because of Kanye and his massive ego. She thinks Kanye really is a nice guy deep down and doesn't do these things maliciously but he needs to stop putting his ego above everyone else. It's just selfish!" the insider added.
Meanwhile, Scottish singer/songwriter Shirley Manson, best known as the lead singer of the rock band Garbage, took to Facebook to bash West for his rant on Beck's win at the event.
"It is YOU who is so busy disrespecting artistry. You disrespect your own remarkable talents and more importantly you disrespect the talent, hard work and tenacity of all artists when you go so rudely and savagely after such an accomplished and humble artist like BECK. You make yourself look small and petty and spoilt," she wrote.
"In attempting to reduce the importance of one great talent over another, you make a mockery of all musicians and music from every genre, including your own. Grow up and stop throwing your toys around. You are making yourself look like a complete tw*t," the 48-year-old added.