Kate Middleton is reportedly trying to patch up Prince Harry and Cressida Bonas.
Prince Harry, who is third in line to the throne, and Bonas were spotted together for the first time last year in February while skiing in Verbier, Switzerland.
The 25-year-old daughter of 1960s model Lady Mary Gaye Curzon and Old Harrovian businessman Jeffrey Bonas, came to support the 29-year-old royal at the We Day UK held at Wembley Arena on 7 March in London too. However, the two split in April.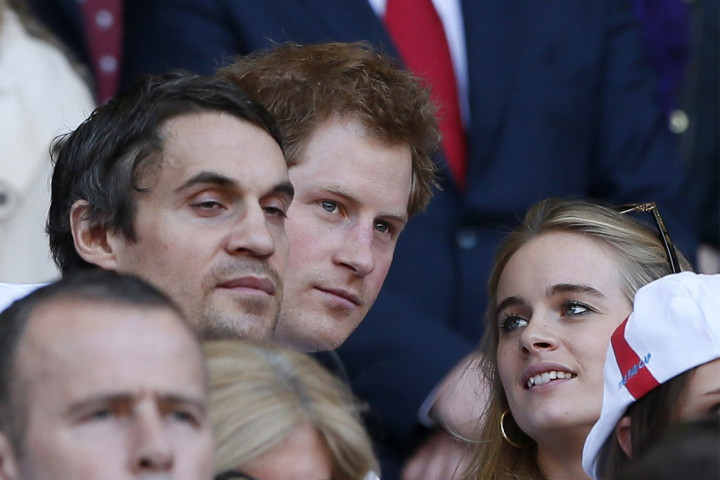 A source told Now magazine that the 32-year-old Duchess of Cambridge is giving Bonas tips on how to win Prince Harry back.
"Cressida's absolutely everywhere right now, looking like she's having the time of her life," a friend close to Bonas said.
"She looks stunning and sexy and it's not by accident. It's all part of a plan she's hatched with Kate and Princesses Beatrice and Eugenie. They've told her to be very visible so Harry can see what he's missing," the source added.
Though it was previously reported that Kate Middleton was not keen on Bonas, who is the half-sister to Prince William's former girlfriend, actress and model Isabella Anstruther-Gough-Calthorpe, the two reportedly became close last autumn when reports emerged that the couple could be getting engaged.
"Kate had taken Cress under her wing and showed her the royal ropes. They really bonded and Kate was quite upset when she and Harry split as it reminded her of when she separated from William in 2007," the insider said.
"Back then, when she realised she wanted him back, Kate slipped into her slinkiest outfits, went to William's favourite nightspots, got seen with other guys - and did everything she could to make her ex realise what he was missing. Now Cress is using the same tactics," the source added.