Kate Middleton pregnant? Magazine claims Duchess is in 'early stages of pregnancy'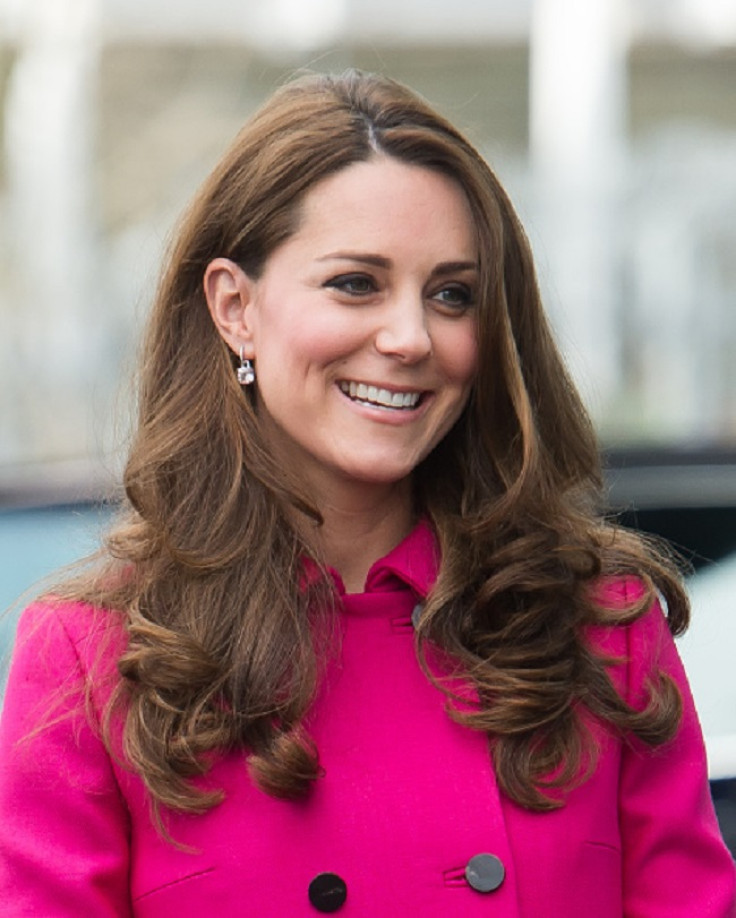 Kate Middleton has been hit by reports that she is expecting third child with Prince William. This pregnancy rumour comes after the Duchess of Cambridge welcomed Princess Charlotte on 2 May this year (2015). "She's in the early stages of pregnancy with baby number three," an alleged source told Star Magazine. "She's not taking any chances."
Last month, Kate was scheduled to join Prince William at All Saints Church in Thurlestone, South Devon, for the wedding of socialite Daisy Dickson and estate agent Bear Maclean. However, the 32-year-old Duke of Cambridge attended the event only with sister-in-law, Pippa Middleton.
"Kate has the Queen's blessing to forgo royal duties for at least two months, until she overcomes the treat of sickness," the insider added, as reported on Hollywood Life. "William put his foot down and decided her health must not be put at risk. So Kate rested at home and spent her day relaxing and playing with George and Charlotte. Pippa was delighted to escort William to the wedding. Kate knows she can always rely on her sister and doesn't hesitate to call for her assistance."
During Kate's first pregnancy, she was diagnosed with hyperemesis gravidarum, or acute morning sickness – a potentially serious ailment causing vomiting and a bodily reaction against intake of food and liquids. On the day that she was rushed to hospital, Buckingham Palace announced she was with child.
"Kate's third baby is apparently due in late April or early May, so she'll likely be showing by the New Year. She knows the paparazzi will try everything to get the first photos of her bulging swimsuit — that's why she wanted to take an earlier vacation. She figures her bump won't be prominent in Nov[ember], so she can relax in her bikini without her pregnancy being so obvious," the source continued.
Meanwhile, in an interview with The Telegraph published in July of this year, Prince William opened up about his desire to expand his family. "We've only just had the second one. You never know what is going to happen in the future," he said.
© Copyright IBTimes 2023. All rights reserved.