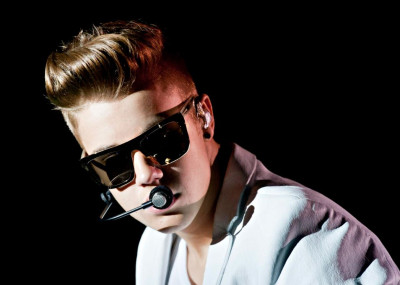 American singer/dancer Katherine Gazda has denied reports that she is dating Canadian pop icon Justin Beiber.
According to Mirror, the two were introduced to each another at the end of last year by mutual friend Blake Kelly and they hit it off instantly.
Adding on, they were reportedly said to be taking things to the next level and discussed "the prospect of having children".
"They hit it off straight away and are both really serious about one another," an alleged source said. "But their relationship has been very up and down because she can't stand the way he has been behaving recently. She is desperately trying to help him through all the scandal and regain his clean-cut image."
"Underneath all the bravado and controversy, Katherine believes he's a lovely kid with a real heart, she just thinks he is being led astray," the insider added.
However, the 17-year-old denied the accusations on Twitter:
"PLEASE DON'T BELIEVE EVERYTHING YOU READ!!" she tweeted, later adding, "I'm a #Belieber & it's an honour to have my name next to @justinbieber but it's all a LIE! I never even met him!!SHAME on who made it up!!!."
Bieber has been linked to a number of young women after his breakup with Selena Gomez. Recently, he was also linked to model Chantel Jeffries, who was arrested along with him in January.