Kelly Osbourne and Ricki Hall have finally confirmed rumours they are dating by sharing an intimate photo with fans on social media.
The Fashion Police co-host, who is the daughter of Ozzy Osbourne, seems to have forgotten the hearbreak of her break up with former fiance Matthew Mosshart, as she enjoys a passionate kiss with the British model.
In the snap, which was captioned #TasteGood, the pair give fans some serious PDA while she wraps her arms around his neck.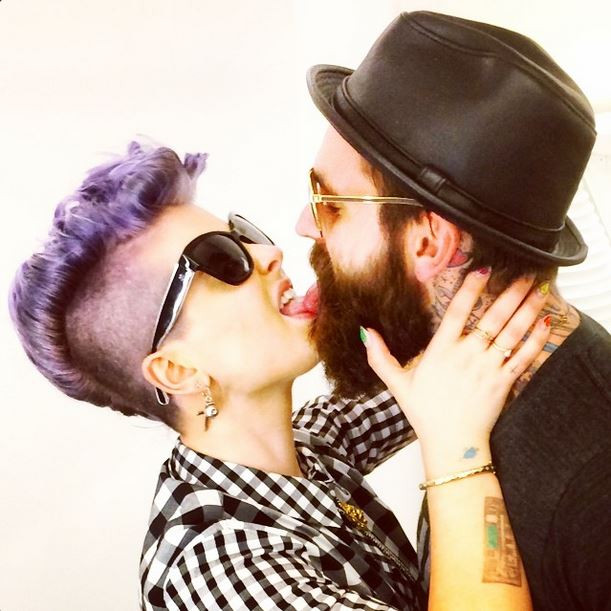 Over the weekend the 29-year-old introduced the tattooed model to her father at the British Summer Time concert in Hyde Park after inviting him to watch Ozzy perform with his band Black Sabbath.
Luckily for the singer-turned-designer, her new beau appeared to relish meeting her rock-star father as he took to social media to share photographs of the night out.
The photos included a snapshot of him with Ozzy backstage, with the caption: ''Backstage at the Black Sabbath gig with @KellyOsbourne no biggie (sic)."
He also shared another image in which he has his arm around the star, captioned: ''Had an amazing time at the Black Sabbath gig last night.''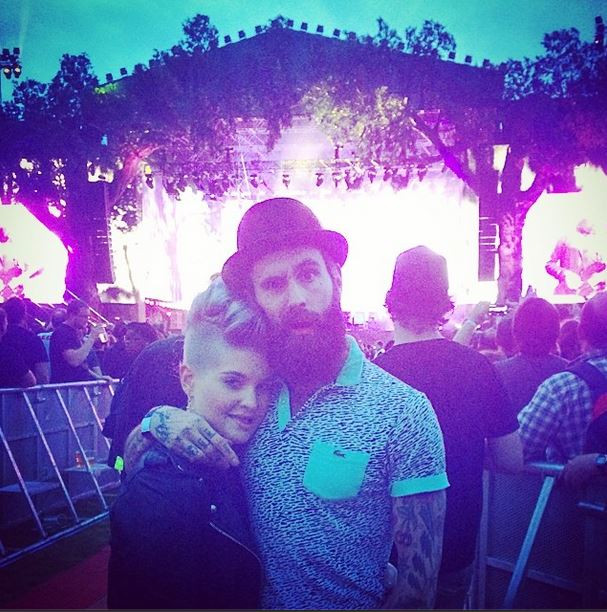 Their relationship appears to have progressed fast as only a few weeks ago it was reported that they were enjoying an "online flirtation".
Osbourne, who was recently linked to Puff Daddy's stepson Quincy Combs, apparently finds guys with beards really sexy, so when she spotted Hall, who has a massive beard, on Instagram she immediately developed a huge crush.
Hall, who has 125 tattoos, has become an overnight sensation in the modelling industry because of his trademark beard/tattoo look which is trending.