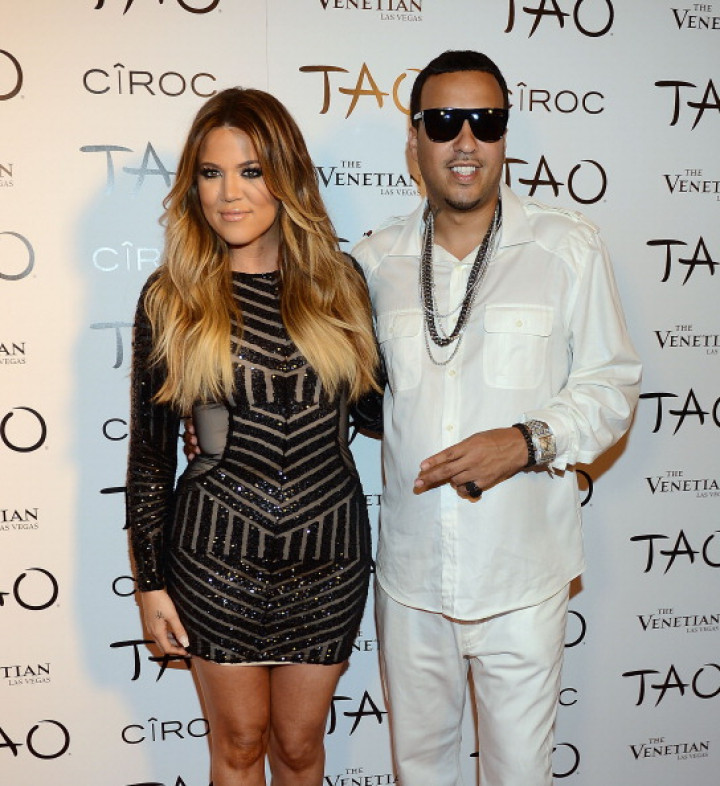 American reality television star Khloe Kardashian is completely over French Montana and does not want to give him another chance.
The Keeping Up With The Kardashians star, who filed for divorce from professional basketball player Lamar Odom in December, has been romantically linked to the rapper since April of this year.
However, the two split recently, after the 30-year-old Kardashian found out the I Ain't Worried About Nothin' hitmaker was texting her best friend without her knowledge.
"Khloe's not giving French anymore energy," a source told Hollywood Life. "They're no longer together and what's done is done. She's moved on, literally. There's nothing more to discuss about that relationship because it's non existent," she said.
The insider added: "Put it like this: She knows who he is and he's someone that she doesn't trust or want to be in a relationship further. That's that. It's over and she's happier. She knew French's track record from jump. She was never in it for the long haul. It was fun for her, but now it's over. She called all the shots in that relationship and decided [she was] over his playing. She's great now, really. She's living like she doesn't have a care in the world."
IBTimes UK had recently reported that Kardashian and Montana's relationship was a publicity stunt for the cameras and Kris Jenner paid the Moroccan-born musician to appear on the family reality show.
During an interview with Billboard, French Montana, whose real name is Karim Kharbouch, revealed that he is getting extra attention from the media after he started dating the Kardashian.
"I want to capitalize on it," Montana said. "I'll get a fan base from everywhere. I just hope I'll be able to connect with everything that's going on," he added.