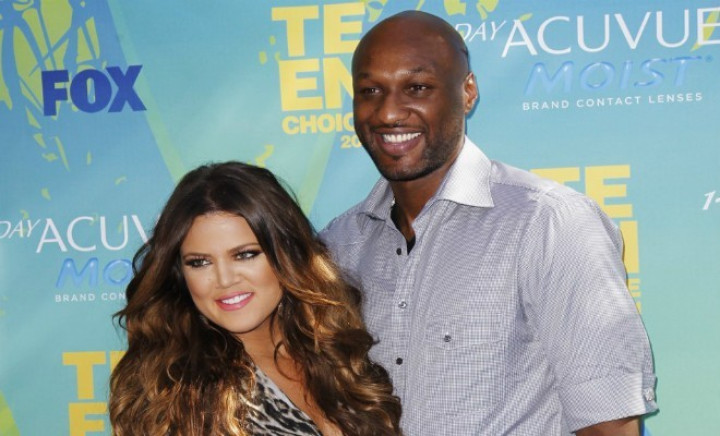 American reality television star Khloe Kardashian ended her relationship with French Montana as she has not moved on from professional basketball player Lamar Odom.
The Keeping Up With The Kardashians star had filed for divorce from Odom on 13 December, after four years of marriage, citing irreconcilable differences. The former couple's divorce is yet to be finalised.
A source close to Kardashian told TMZ that "she ended the relationship, telling French she can't emotionally handle it."
The insider added that Kardashian "felt she and French had gone way too far, too fast."
For Kardashian's 30th birthday, Montana presented her with a white Wrangler Sahara Jeep. Adding on, he also gifted her an 18K gold ring with Colombian emeralds and yellow canary diamonds, and a pair of gold grills - a set of two for the bottom teeth, one with diamonds, and one solid gold.
Meanwhile, it was recently reported that the couple's relationship was a publicity stunt for the cameras and Kris Jenner paid the Moroccan-born musician to appear on the family reality show.
During an interview with Billboard, French Montana, whose real name is Karim Kharbouch, revealed that he is getting extra attention from the media after he started dating the 30-year-old Kardashian.
"I want to capitalize on it," Montana said. "I'll get a fan base from everywhere. I just hope I'll be able to connect with everything that's going on."