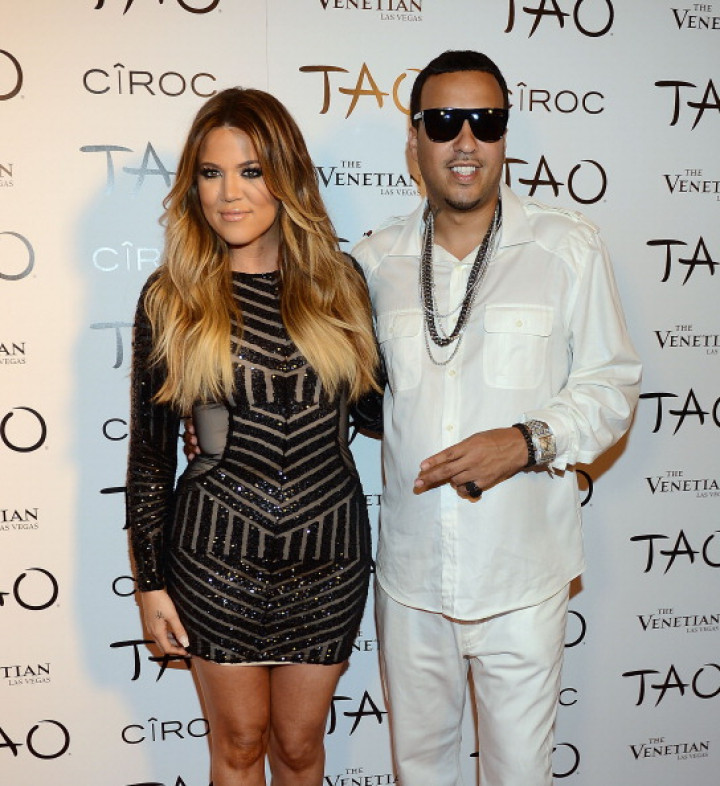 American reality television star Khloe Kardashian has posted photos with Malika Haqq on Instagram.
The 30-year-old reality star shared a picture from 2009, with sister Kourtney Kardashian and twin friends Malika and Khadijan Haqq. All of them were seen wearing same striped bikinis.
She captioned the image: "The ratchetness was real in 2009 lol@kourtneykardash @imforeverkhadijah@theeforevermalika Who thought it was cute to all wear the same bikini?!? #TBT"
Khloe posted another picture with Malika at the gym.
"Only auntie @shellibird1 can make me smile this big at the gym. Having @theeforevermalika around doesn't hurt either. This is me #Cheese #LaterGram," she wrote.
These images comes after reports emerged that she split from French Montana for sending flirty texts to Malika without her knowledge.
IBTimes UK had recently reported that Kardashian and Montana's relationship was a publicity stunt for the cameras and Kris Jenner paid the Moroccan-born musician to appear on the family reality show.
During an interview with Billboard, French Montana, whose real name is Karim Kharbouch, revealed that he is getting extra attention from the media after he started dating the Kardashian.
"I want to capitalize on it," Montana said. "I'll get a fan base from everywhere. I just hope I'll be able to connect with everything that's going on," he added.