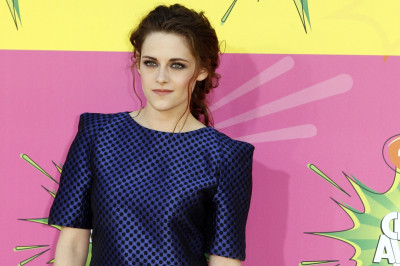 Kristen Stewart was reportedly worried whether people would accept her as a soldier in the movie Camp X-Ray.
The 23-year-old actress, who plays Guantanamo Bay prison guard Amy Cole, talked about her anxiety during the Sundance Film Festival, where she was promoting the movie.
"I was so nervous when I first started working and preparing because I didn't think that people would believe me or think that I looked tough in a uniform," she said, "that I could do that job, that I could wrangle detainees that are massive and scary."
The Sils Maria actress also revealed how the movie inspired her to name her new dog.
"I have a pup, yeah. I actually got on her on 'Camp X-Ray' and named her my character name, which is so embarrassing. But it's so cute. Young Cole," Stewart said. "She's a mutt. We found her on a frisbee golf course, and she was small and scared."
Earlier this month, it was reported that Stewart is planning to adopt another dog and had stopped by For Pets Only in Los Angeles to pick up a bag of dog food. Stewart also shares two dogs, Bear and Bernie, with on and off boyfriend Robert Pattinson.
"Kristen was here yesterday and was in a really good mood," a source reportedly told Hollywood Life.
"She bought some dog food and was talking about how in love she was with her puppy. She talked to someone else about adopting another dog. She was really friendly and down to earth," the source added.