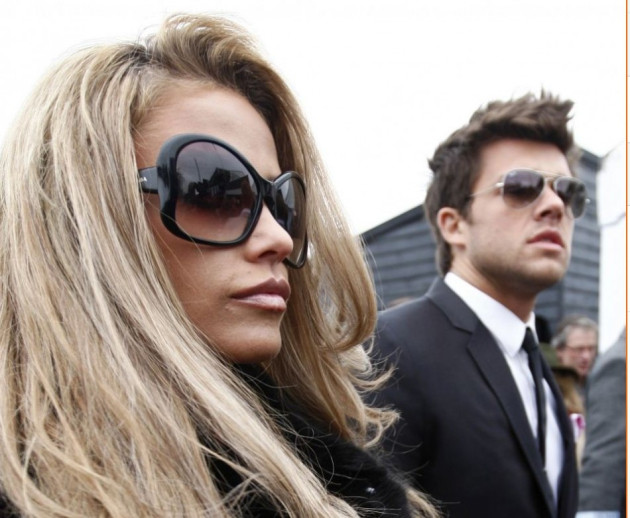 After Katie Price and Leandro Penna announced they have ended their 18-month relationship, Penna has now come forward to give his reasons for their split.
Talking to South American magazine Caras, the Argentinian model said he left Price "simply because she is crazy", adding that "her brain is not wired right, or the wires don't connect properly.
"I don't know what's wrong with her. I was thinking it over recently and one day I packed my bags and left. There was nothing else I could do, She was driving me insane. That's it, there's no going back," Penna said,
"Katie is totally crazy. What started beautifully in February last year has now come to an end."
Previously, Price had released a statement on her website announcing their split.
"Leo and I have had a lovely fun time for a couple of years, we will always feel deep affection for each other, but sometimes relationships just run their course," she wrote, "Pressures of work on different continents, natural demands of family ties, and careers, have meant we have spent a huge amount of time apart even when we were in the same country. This meant it was difficult for the relationship to move forward."
"Accordingly we've mutually decided to call it a day, but we really wish each other nothing but the very best and will remain best of friends, whoever he eventually settles down with will be a very lucky girl," she continued.
However, the mother-of-three denied that her separation from Penna had anything to do with reports that she had been exchanging flirty text messages with X Factor hopeful Dan Ferrari-Lane of boyband District3.
"It is unfortunate that this separation coincides with some utterly ridiculous and silly stories about a boyband member. This has nothing to do with the ending of Kate and Leo's relationship and her contact with the boyband member has been entirely innocent and platonic. It is shame that certain magazines are seeking to make more of it," a spokesperson for Price said.
Price has previously been married to singer Peter Andre and cage-fighter Alex Reid.