Square Enix have officially revealed Deus Ex: Mankind Divided at the end of a two-day viral marketing campaign on Twitch.
Ahead of the official announcement conceptual images leaked online through a Russian website, confirming the widely-held belief that this would be a new Deus Ex game.
"For 15 years, Deus Ex has been a point of conversation across the games industry and beyond, whether the topic is the franchise's unique gameplay or topical narrative focused on advanced biotechnology and human augmentation," said David Anfossi, Head of Studio, Eidos-Montréal in a statement.
"What began with Deus Ex: Human Revolution goes to a whole new level in Deus Ex: Mankind Divided, diving even deeper into this discussion and, in turn, offering fans an all-encompassing experience, one which will challenge their skills as players and emphasize decision-making based on real world topics."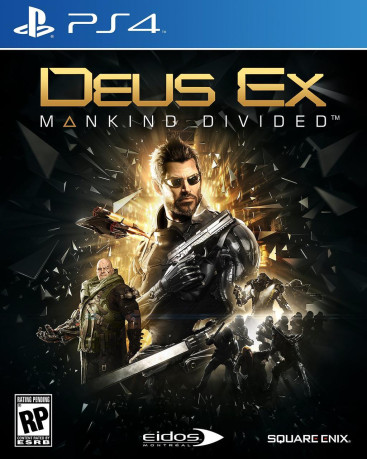 Describing the game's plot, a press release said: Deus Ex: Mankind Divided takes place in 2029, two years after the events of Human Revolution and the infamous 'Aug Incident' in Panchaea that resulted in the death of millions at the hands of those who had installed augmentations. This event has created a huge divide between those who have augmentations, and those who do not. Amongst this emotional turmoil are various factions looking to manipulate the public by twisting public opinion of augmentation to further their own agenda and hide the truth of what really happened."
Square have big plans for the series, with developer Eidos Montreal David Anfossi revealing plans for "Deus Ex: Universe" in October 2013 (via Eurogamer).
Then he said: "The concept behind Deus Ex: Universe is to create an ongoing, expanding and connected game world built across a generation of core games.
"It's a commitment on our part to deliver meaningful content that expands the franchise on a regular basis and to deliver a deep conspiracy that will span several connected Deus Ex games, creating a more immersive and richer experience than ever before."
It appears Mankind Divided will be the central pillar of their plans.
Square Enix has revealed nothing in regard to a release date.