Lil Kim has left fans shocked after she debut her drastically transformed face when she recently stepped out to perform at L.A. Pride.
The 37-year-old rapper looked as shadow of her former self and questions were raised over whether altered facial features were the result of plastic surgery gone wrong.
In the pictures that quickly began circulating online, her cheeks appeared extremely puffy, suggesting she has had cheek implants, and the result made her face appear much rounder.
Meanwhile her lips also looked considerably smaller than they have in the past.
Check out Lil Kim's face before and after below: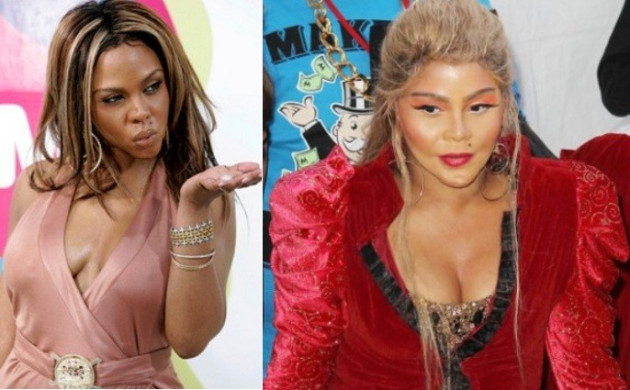 Celebrity plastic surgeon Dr. Garo Kassabian of Lift MD Aesthetics Beverly Hills told RadarOnline.com: "Overall, this example of plastic surgery gone bad.
"It looks like she had a brow lift from top to bottom, leaving her brows looking uneven and also a nostril reduction."
"It looks as though her lower lip on the left side is not working well. It looks like her lips are thinner than before. It's possible that she had a lip reduction performed,"Kassabian added.
Fans quickly headed online to share their views on the rapper's new look.
One Twitter user named Flaws&All wrote: "I'll never understand why lil Kim destroyed her natural beauty. I always thought she was beautiful!"
While another amused online commentator said: "Lil Kim's Bought a new Face!!"