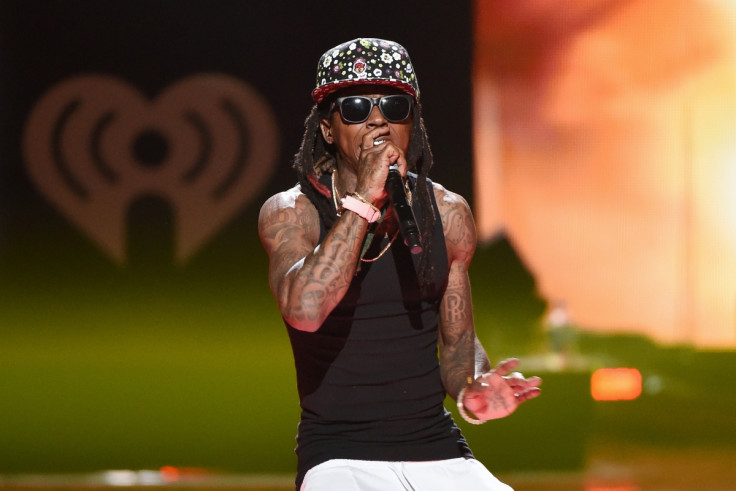 Lil Wayne could face a battery charge after a nightclub bouncer accused him of assault. According to TMZ, the hip-hop star was partying at LA hot spot Hyde Sunset Kitchen & Cocktails after the BET Awards 2016 when he and members of his entourage got into an altercation with staff.
The celebrity news sites reports that the drama kicked off when the doorman wouldn't allow some of his crew into the venue. Weezy, who was co-hosting the bash with fellow rapper 2 Chainz, is said to have allegedly got angry and approached the doorman – chaos ensued. During the altercation, Wayne is said to have punched the bouncer in the face.
The bouncer reportedly went to a hospital to be treated for minor injuries and later filed a police report.
Sources close to New Orleans MC Weezy's camp insist that he did not punch the Hyde employee and that the only time they interacted was when he mistakenly grabbed Wayne by the arm but eventually apologised. Although no arrests were made, if authorities believe he did assault the bouncer, a battery charge could be the outcome.
IBTimes UK has asked Lil Wayne's representatives for comment.
Earlier in June, the lollipop hitmaker – whose real name is Dwayne Michael Carter – hit headlines after his plane was forced to make an emergency landing in Nebraska, when the singer suffered a seizure travelling cross-country after a concert. The 33-year-old revealed back in 1023 that he has suffered from epilepsy since childhood and his seizures were brought on by stress, lack of rest and being overworked..
"Under the guidance of his own doctors, he is now in stable condition and good spirits. He thanks his fans for their everlasting support, prayers and well wishes," a spokesman told Billboard.