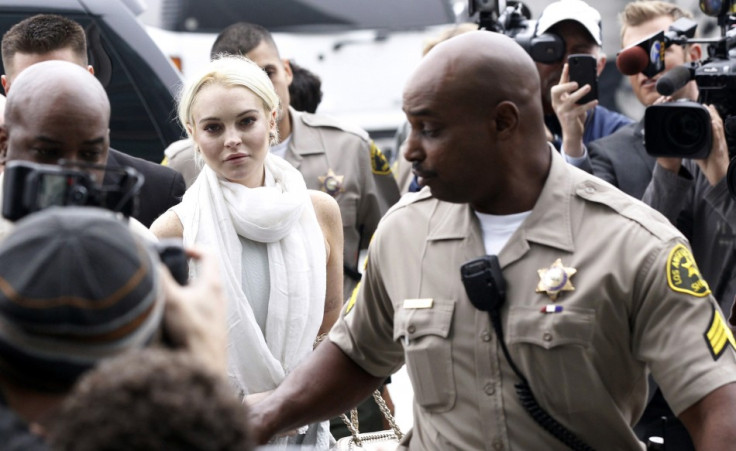 Lindsay Lohan had her probation revoked having failed to carry out the initial sentence, an LA court heard yesterday.
It means that, if she is found guilty at the hearing on 2 November, the Hollywood actress could face another spell in jail.
The 25 year old had completed a "tiny fraction" of the community service at the LA woman's detention centre according to the Los Angeles superior court judge Stephanie Sautner.
Although Lohan's attorney, Shawn Holley, reminded the court that her client had complied with other parts of the sentence, including physiological counselling, Judge Sautner was unwilling to change her mind saying that Lohan had been given a 'gift' of a sentence.
Lohan, 25, dressed demurely in white, spent much of the court session shaking her head as she was admonished by the judge. She was led from the courtroom in handcuffs, then posted bail of $100,000 (63,400 pounds) and was allowed to go home.