Barcelona star Lionel Messi rarely misses the target when one-on-one with a goalkeeper. Should the Argentine international break through a team's defences, then the Catalonia-based football club are usually a goal to the good.
However, the 25-year-old three-time FIFA Ballon d"or winner finally met his match... a robotic goalkeeper on a Japanese game show. The video clip shows Messi scoring just one of three penalties when faced with the robot.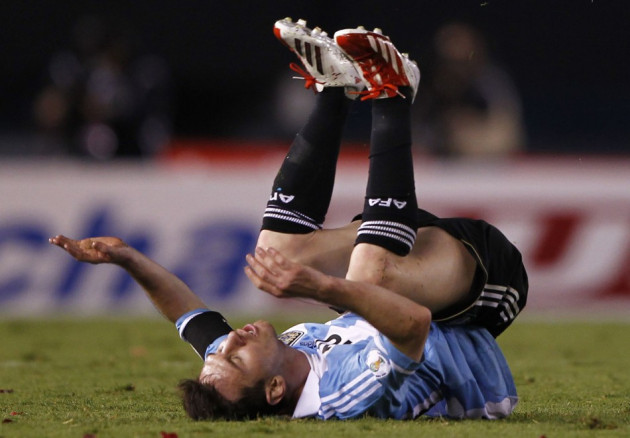 Messi lined up against a cardboard goalkeeper on the game show. The first two shots were saved. The first was low and to the left; the remote-controlled goalkeeper moved quickly to cover the shot; it actually looked to be going out of play but the robot took no chances, something a lot of real life goalkeepers will probably relate to.
[Courtesy: C. Ronaldo/YouTube]
Messi then fluffed his lines by missing the second spot kick as well. Barcelona fans must surely be hoping this is not the start of an alarming trend of missing penalties. On this occasion, Messi went for power and did beat the goalkeeper but couldn't find the angle and the shot thundered off the post.
By this time, though, Messi had probably had enough of missing shots and not scoring goals. The little South American placed the ball on the spot with intent and blasted the ball into the right hand corner. If it was any consolation for the robot, it did guess the right direction but there was just too much power to do more than get a fingertip to the ball.
Just to clear all doubts though, Messi is still the world's best player and knows how to take a penalty when it really counts...
[Courtesy: Andreas Eriksson/YouTube]