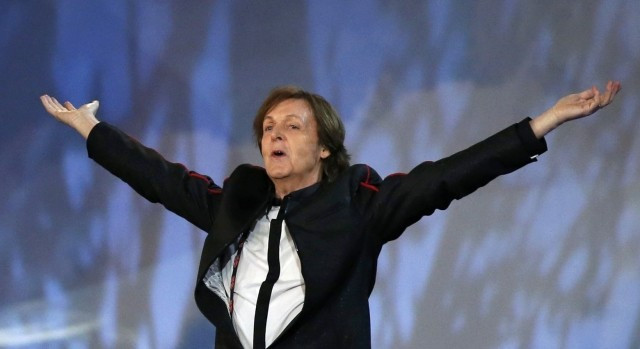 While big names usually command hundreds of thousands of pounds for a headline performance, Paul McCartney, Mike Oldfield, Dizzie Rascal and Emeli Sande were happy to make an exception for the London 2012 opening ceremony at the Olympics stadium.
The were paid a token sum of £1 each to establish a contract with London 2012 organisers, Locog.
Their tiny pay packet represented one-twentieth of the cost of the cheapest ticket for the event. The most expensive were £2,012 each.
Scottish soul singer Emeli Sande's performance of Abide With Me was one of the highlights.
"I got paid £1 for my work. It's there in print and I know because I signed the contract myself. Mind you, I haven't received anything yet. When I do, though, that £1 will be truly special. Part of what made the whole event so special were the volunteers who were paid nothing and even paid for their own accommodation," She told the Evening Standard.
Other artists included British rapper Dizzee Rascal who performed his chart-topping hit Bonkers and folk-punk singer-songwriter Frank Turner.
Arctic Monkeys won praise for their rendition of their No 1 single I Bet You Look Good On The Dancefloor and cover of The Beatles' Come Together.
The musical climax of the evening came with the performance by McCartney who sang The End and Hey Jude.
"It was a great opening ceremony," he said of the ceremony.
A spokesman for Locog said that apart from the highlight stars, dancers and actors were paid the going rate.