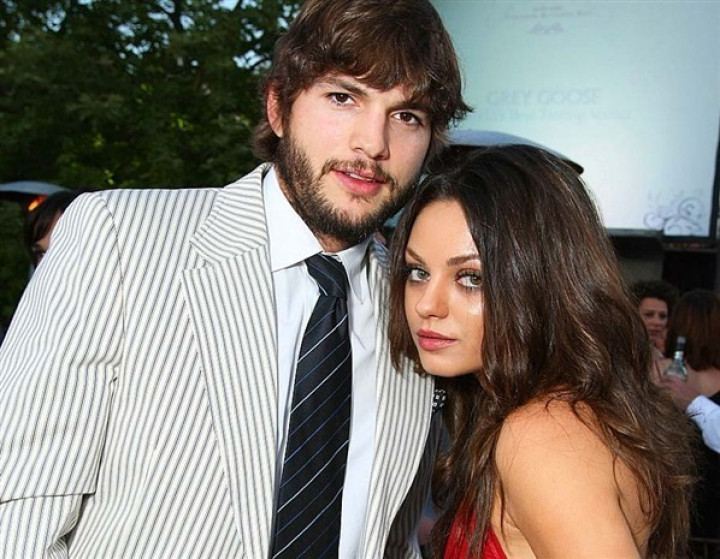 Mila Kunis and Ashton Kutcher have welcomed their first child together.
According to TMZ, the 30-year-old Black Swan actress gave birth to a baby girl on 30 September at Cedars-Sinai Hospital in Los Angeles.
The pair, who played characters Michael Kelso and Jackie Burkhart on hit sitcom That '70s Show, have been dating since April 2012.
Back in May, Kunis confirmed she was pregnant, during an appearance on The Ellen Degeneres Show.
In an interview with Marie Claire, the Friends with Benefits star had revealed her birthing plans.
"Two people are allowed in my delivery room. My doctor and my significant other. And he is staying above the action. He'll be head to head. Not head to vag. Unless he wants to risk his life and see. But I wouldn't if I were him. I highly doubt he wants to see that being ripped apart and shredded. Because it will be shredded. It's just a matter of how badly," she said.
Kunis, who insisted that they are "just friends" during the initial days of their relationship, gushed about her fiance.
"One day, it just changed. All of a sudden, it wasn't the same. And I was really proud of myself for acknowledging that. The best day of my life so far was the proposal. I cried. I was a mess. Not to discredit any relationships in my past, but this relationship is different," she added.
Kutcher was previously married to Demi Moore, who is 15 years his senior. Kunis dated Home Alone star Macaulay Culkin from 2002 to 2011.