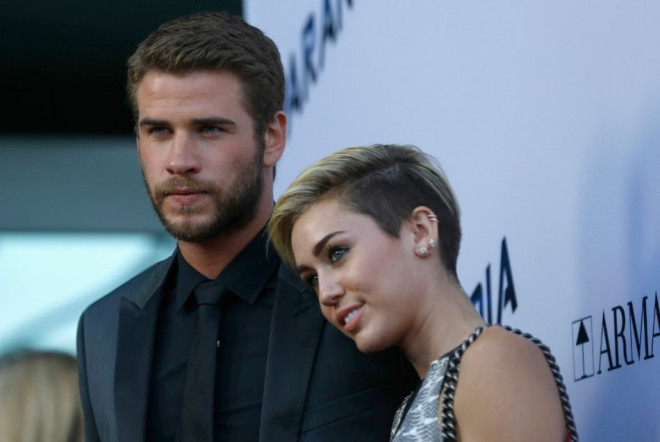 Pop star Miley Cyrus is reportedly "more lonely than ever" following her break-up with Australian actor Liam Hemsworth.
According to Radar Online, the 21-year-old former Disney star who moved out of her parents' home when she was just a teenager, is sick of being alone.
"Being alone has always been a fear of Miley's, and she tried to pretend after the split with Liam that she enjoyed her newfound freedom — but the fact of the matter is that she's painfully lonely," a close source to Cyrus told the website.
"Now she's living alone in this big empty house, no boyfriend to speak of, and when it comes to friends she doesn't have any real meaningful connections. She's surrounded by party people or friends of convenience," the insider continued.
Hemsworth and Cyrus met on the set of Nicholas Sparks film The Last Song, in 2009. In 2012, Hemsworth proposed to Cyrus with a 3.5-carat Neil Lane diamond ring. The couple made their last public appearance together at the premiere of his film Paranoia at the DGA Theater in Los Angeles, before Hemsworth officially announced his split from the Wrecking Ball singer.
The report states that Cyrus' Bangerz tour is helping her to take her mind off the Hunger Games star.
"Being on her tour helps a bit right now because her backup dancers, singers and crew are keeping her time being…but the tour ends in June. Then what?" the source added. "Miley's lonely and whether it looks like it or not, she'd like to find a guy to settle down with."