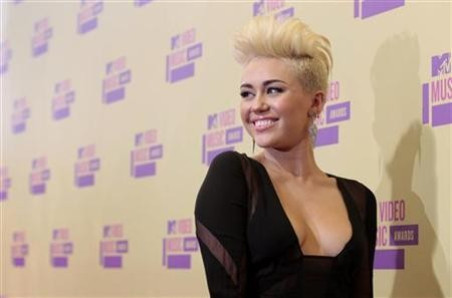 Pop star Miley Cyrus has branded the Disney Channel's decision to introduce a lesbian couple to children's TV as a "step into the light".
The former Disney star, who found fame on Hannah Montana, was amongst the roster of stars to voice her support for the channel's controversial move.
Earlier this month, producers of hit show Good Luck Charlie announced plans to bring in the homosexual characters in an attempt to convey more modern themes.
According to a press release, the team worked closely with child development experts during the consultation process and the storyline was developed under the consultancy of child development experts and community advisers.
"Like all Disney Channel programming, it was developed to be relevant to kids and families around the world and to reflect themes of diversity and inclusiveness" the statement said.
Cyrus, an active campaigner for gay rights, told her 12.3 million Twitter followers: "I commend Disney for making this step into the light of this generation.
"They control...so much of what kids think! Life isn't bright sets & wardrobe & kids becoming superstars! This is INSPIRING."
Actress and singer Evan Rachel Wood, who is bisexual, also took to Twitter to express her support for the casting by retweeting the announcement and added "Hell yeah!"
The episode is scheduled to air early next year.