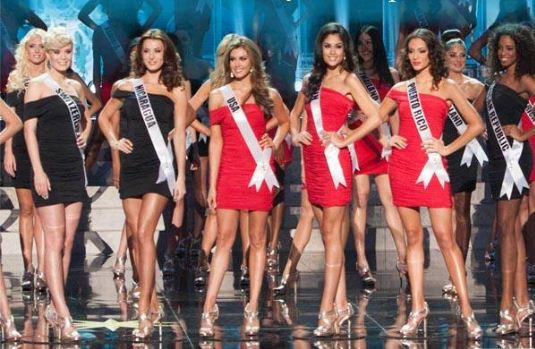 The much-awaited finale of Miss Universe 2014 is all set to witness the new crown wearer as excitement for the pageant soars.
Contestants from 88 countries will take to the stage to compete in swimsuit, evening gown and personal interview rounds to win the coveted title.
The reigning Miss World, Gabriela Isler of Venezuela, will crown her successor at the end of a three-hour event in Doral, Miami, on 25 January night.
Where to watch Miss Universe 2014 finals live
Billions of television viewers worldwide are estimated to watch the finale of the 63rd annual Miss Universe pageant.
The annual pageant will be broadcast live on NBC at 8pm ET on 25 January (1am GMT on 26 January).
The finale will also simulcast in Spanish on Telemundo.
Viewers can also follow the NBC live stream to watch the annual gala from anywhere in the world and in their respective timezones.
Watch online
Live feeds of Miss Universe 2014 will also be available online on the official website of Miss Universe Organization.
Official Facebook, Twitter, Instagram and YouTube pages of Miss Universe pageant will further provide live updates with photos and videos.
The contest can also be watched online on Livestream.
Miss Universe 2014 finale highlights
This year's winner will also be the first contestant to wear a new crown.
The new crown has been created by Diamonds International Corporation (D.I.C) which claims that the crown would "capture the elegance, poise and beauty of the titleholders".
Miss Universe 2014: Hosts
Today Show's anchor Natalie Morales and MSNBC's Thomas Roberts will host the gala which will be aired live from the US Century Bank Arena at Florida International University in Doral.
Judges
Celebrities to join the Miss Universe judging panel are world boxing champion Manny Pacquiao, TV host and shoe designer Kristin Cavallari, TV and film actor William Levy, actress Lisa Vanderpump, and fashion journalist Louise Roe.
The panel also includes 19 times Grammy winner musician and producer Emilio Estefan, American football wide receiver and return specialist DeSean Jackson, fashion industry expert Nina Garcia, entrepreneur Rob Dyrdek, and American baseball outfielder Giancarlo Stanton.
Performances
The finals of Miss Universe 2014 will witness an exclusive musical performance by Grammy-nominated singer and songwriter, Gavin DeGraw. He will perform his hit songs, Fire and Finest Hour from his new album.
In addition, American singer-songwriter Nick Jonas and Prince Royce will also perform.
Have a look at the official trailer of Miss Universe 2014 pageant.