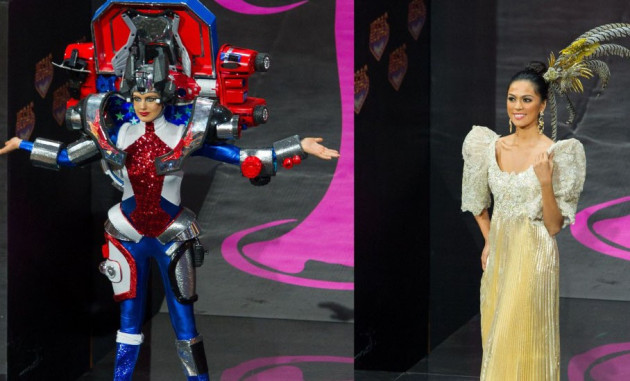 The 62nd annual Miss Universe pageant is just few hours away, and the excitement has reached its fever pitch.
The entrant juged the most beautiful of the 86 contestants will be crowned winner by Miss Universe 2012, Olivia Culpo of the USA, at the conclusion of the two-hour telecast in Moscow at the Crocus City Hall in Krasnogorsk.
According to popularity, betting and online polls, Miss Philippines Ariella Arida and Miss USA Erin Brady are the top favourites to win the title.
Miss Philippines Ariella Arida: Controversies to Pageant's Sponsors Beloved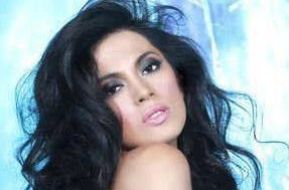 The 24-year-old Filipino beauty has been in the spotlight for her remarks on the inability of Latina beauties to speak English.
During an interview on the ABS-CBN News Channel's (ANC) Headstart, Arida was asked by show host Karen Davila to respond to comments about her communication skills in English.
"Latinas cannot even speak a sentence, right? I mean, a complete sentence in English... You know, I think, it's the Filipinos who are very critical about this," she said.
Arida's response became controversial after US-based Filipino radio talk show host DJ Mo Twister, whose real name is Mohan Gumatay, criticised the beauty queen for her views, which in turn sparked an Instagram war between DJ Mo and Arida's suitor, basketball player and actor Ervic Vijandre.
However, the issue cooled off after Arida apologised for her offensive statement on Twitter, claiming it was misinterpreted.
Following the initial controversy, it has been a smooth ride for Arida in the competition.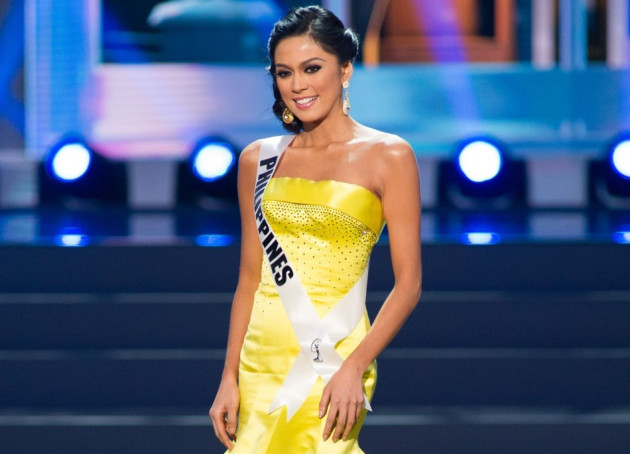 She impressed all during the Tony Ward Couture Fashion Show, and appeared twice on the ramp in the designer's ensemble. She was one of the five beauties, out of the 89 contestants, chosen for the television advertisement of luxury car maker Mercedes-Benz. She bagged the top prize for the photo shoot for Italian lingerie brand, Yamamay, taken by New York-based Fashion Photographer Fadil Berisha. Most recently she was one of the ten contestants who attended internationally renowned culinary expert Chef Nobu's Moscow Demo Show.
Arida also received great cheers in the swimsuit and evening gown competitions during the preliminary round held on 5 November.
Miss USA Erin Brady: Bookies Favourite and Transformers-Inspired National Costume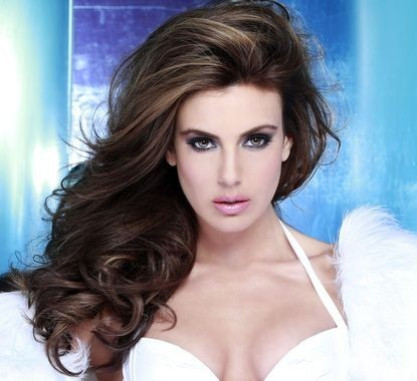 The 25-year-old who hails from East Hampton, is one of the tough contenders for this year's pageant. She worked as a financial accountant and earned a finance degree at Central Connecticut State University, where she minored in criminal justice. She is also a spokesperson for breast cancer and ovarian education and works closely with organisations working to spread awareness about the ailment.
Brady, who struggled with alcoholism in her family, had previously said she will be committed to fighting drug and alcohol abuse.
"I grew up in a family influenced by that and I think it's really important to help the children of families that are suffering from those problems," she told reporters.
Brady is the top choice for bookies too. According to bet365.com, the American beauty is the most likely to take home the crown.
However, Brady's outfit during the national costume round had received mixed reactions, and raised many eyebrows. The 24-year-old took to Twitter to defend the outfit.
"Nothing screams national costume like the first Miss USA transformer. Embracing powerful women in a transforming country that's made up of so much. That's what Miss USA means to me," Brady tweeted.