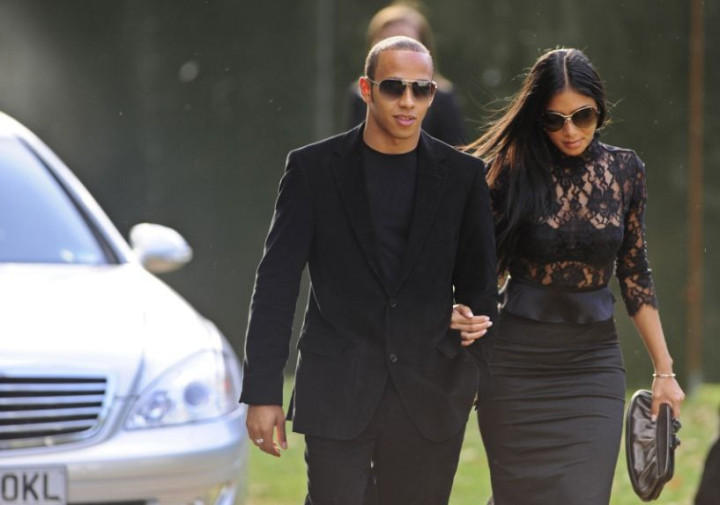 Former pussycat dolls singer Nicole Scherzinger has stated that she is an emotional wreck after break up from Lewis Hamilton.
"I'm not going to lie, on the personal side it has been a hard year for me. I've been a bit more emotional through the audition process this year because I was obviously going through some stuff internally," Scherzinger stated. She currently has her hands full judging X Factor.
The 28-year-old former Formula 1 world champion with McLaren-Mercedes, Hamilton, began dating Scherzinger after the MTV Awards in 2007. However, the relationship was complicated by conflicting schedules and the vast distance between the pair's bases - Scherzinger lives in the US and Hamilton in Switzerland.
In January 2010, the two were reported to have broken up and the same speculation surfaced in October the following year. The two were then reported to be on the verge of breaking up last summer as well, when the former Pussycat Dolls singer confronted her boyfriend about his infidelity. The couple stuck it out that time but it seems they've finally given up the ghost.
The split surfaced only a week after reports suggested that the Formula 1 star was ready to propose marriage.
Meanwhile, Hamilton has been spotted partying with other women at the Playboy mansion in Los Angeles. Scherzinger, however, has confessed that she was left feeling lonely after the break-up.
"I don't have anyone here, I don't have my family, I don't even have any friends here. My publicist is my closest friend," Scherzinger said.
An emotional Hamilton also dedicated his victory at the Hungarian Grand Prix to ex-girlfriend Nicole Scherzinger, a month after their latest split.